Tips for Successfully Maintaining a Long-Term Locums Career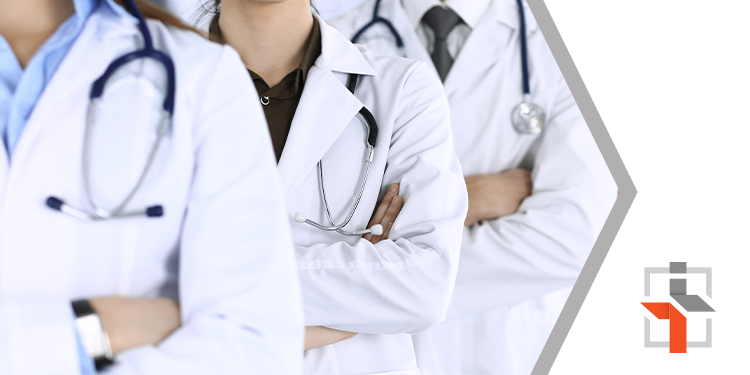 If you're considering working locum tenens, why not try it out with a weekend or a single week assignment? The benefits are substantial, and what's to lose? If you enjoy it as much as we think you will, it's going to open up your world, especially if you follow our tips for a successful locums career.
Be organized to make credentialing easier
Credentialing is an essential part of working locum tenens. Although the Interstate Medical Licensure Compact is helping to speed up the process between many states, it still requires you to submit substantial, up-to-date documentation.
To ensure your hospital or clinic privileges are issued in time for your assignment start date, the credentialing process must run smoothly. You can help facilitate this by keeping all of your documents in a central location and be sure to keep them updated.
Speak with an accountant about the best way to manage your finances
Although you work in medicine to make a real difference in people's lives, your reward is a higher-than-average income, so you must make financial planning a priority. There's a lot to consider, such as taxes, retirement, savings, college funds, medical expenses, and of course, vacations.
As an independent contractor, you'll need to facilitate benefits and tax reporting. You must keep meticulous records for potential IRS audits, and while you may be an excellent physician, you could be a poor accountant. Even if you can keep decent records, you'll find it beneficial to meet regularly with a professional.
An accountant will pay for themselves because they can help manage your finances and advise you on how to save money—for example, by opening a business account for earnings, which results in greater flexibility when paying taxes. They can also help you manage the difficult-to-navigate tax levels across state lines, which may apply when you work in a locums career.
One drawback of being a locum tenens physician is the lack of a retirement plan. You need a good accountant to do your 401(k) and SEP if you have one or explain why you need one!
As a locum tenens physician, your finances may ebb and flow, so you should find a good accountant as soon as you can.
Plan your year as best you can
Freedom to plan your work-life balance is one of the top benefits of accepting locum tenens contracts. As an independent contractor, you can arrange your schedule and can take vacations or mini-breaks as and when you please.
You'll find that planning your year out allows you to accept the most suitable assignments and fit locum tenens work around your other commitments. Your employers will also appreciate warnings of when you wish to book days or time off.
You'll have peace of mind that your work and free time are in perfect equilibrium by organizing your time. There's the opportunity for professional growth balanced with unwinding with family and friends to prevent physician burnout.
Sign up for car rental, hotel, and airline rewards
There are many ways to enjoy the benefits of a locums career, but one you may not have considered is the loyalty rewards programs offered by rental car companies, airlines, and hotels. It's worth taking advantage of these benefits.
When you travel extensively, the points can quickly add up. When it's your turn to enjoy a vacation, you and your family can leverage your rewards and stay in hotels for a reduced rate or entirely without charge. Don't forget the other perks of these rewards programs, such as flight upgrades and access to exclusive VIP areas not available to non-members.
You have nothing to lose because frequent traveler rewards programs are usually quick to sign-up for and free, and the hotel and rental car points and air miles accumulate automatically as you travel.
Develop long-term partnerships with your consultants
Most successful relationships are those that you spend time nurturing. Take full advantage of the strategic partnership with your locum tenens consultant by building a mutually beneficial relationship.
As with any partnership, it should be based on open communication and trust, so both parties reap the benefits. As your consultant gets to know you, they'll understand your job requirements, qualifications, and areas of expertise. By developing a long-term alliance, you'll be the first person your consultant thinks of when your dream contract drops on their desk.