Why Work With Integrity Locums?
It's Simple—We Value You
How We're Different
Integrity Locums was established in 2012 because our leaders had a clear vision of how healthcare providers should be treated when searching for locum tenens job opportunities. From the moment you speak with one of our consultants, you can feel the difference. We ask questions, we listen, and we work together to find you the perfect locum tenens job. We partner with you to find assignments that fit your professional and personal lifestyle.
Whether you're new to locum tenens or a seasoned participant, you can rest assured that you're collaborating with experts who have a passion for helping providers find jobs, that as a result provide quality patient care to communities in need.
We're Committed to Quality
We value each relationship we build with our providers, so we're committed to offering first-class services. Between our credentialing team, our payroll team and our travel and housing team—who have all been called the best in the biz, by the way—the road you need to walk down after you find the perfect locum tenens job is paved with excellence.
Sure, there are other companies that offer the same services, but they don't have our people—and our people elevate your experience to a new level of ease and confidence.
Who We Partner With
Integrity Locums works to find physicians, nurse practitioners, and PAs locum tenens job opportunities in a variety of specialties. In fact, our consultants are divided into several focus areas that allow us to maintain specialized knowledge within each team. When you work with Integrity Locums consultants, you can be confident that they can speak your language.
3 Ways to Find Your New Job
1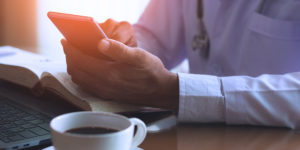 Speak to an Integrity Locums Consultant
In a short discovery call, your consultant will ask you questions about your ideal assignment and provide you with a high-level rundown of the locum tenens job opportunities available immediately. If our open jobs don't match your requirements, don't worry–we'll look for (and find) your perfect job. It's what we do.
Call us now at 1-800-479-5028.
Integrity Locums relies on our online application to provide us with all the information we will need to find you the right locums tenens job. Similar to any job application you've filled out, our locum tenens job application consists of basic contact information, your education details and work history, as well as more specific details, like specialty skills and license information. The application should only take about an hour of your time and you only have to complete it once.
Your consultant and our credentialing team will be waiting in the wings to help if you have any questions.
3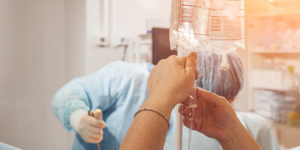 Choose an Assignment
This is the most exciting step! It's time to choose the best locum tenens job for you.
After reviewing your application and discussing your requirements, your consultant will present you with potential locum tenens job opportunities. We partner with so many great organizations, the challenge will be picking just one.
Once you've made a choice, your consultant will define the details, schedule an interview and, if all goes well, coordinate your first day at your new locum tenens job!
How Do I Get Started with Integrity Locums?
Want to refer a physician?