Avoid a Late Pay Day: 6 Useful Tips for Successfully Completing Timesheets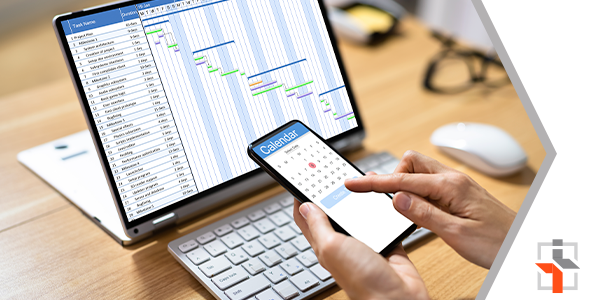 Completing and submitting timesheets accurately and on time is integral to being a successful locum tenens doctor or APP. Timesheets play an important role in safeguarding your rights as a temporary clinician, allowing you to ensure your hours are perfectly recorded, that your paychecks reflect the agreed-upon rates for all shifts worked, and that any overtime or premium pay owed is received. Keeping exact records of your hours is also key to avoiding potential legal issues and staying in good standing with employers.
Sometimes it can be challenging to keep track of your hours each week, especially if you're switching to different locations and have changing shift times across multiple facilities. But without proper record keeping, it's difficult to dispute incorrect payments or other discrepancies.
To help ensure accuracy in your timesheet submissions, here are our 6 tips for completing them correctly.
1.    Ask your consultant any questions you might have about the process
Your consultant is your partner in managing all aspects of your locums assignment, including the timesheet process. They're available to answer any questions or concerns about our online Time & Expense timesheet page, so don't hesitate to ask. You can also find a helpful guide here.
The key things to understand are:
When your timesheets are due —Timesheets are due every Monday at 5 p.m., MST.
Where to find them — Once you've completed credentialing, you'll receive an email from our Timesheet email with a username and link to set up your password.
How to complete them — Use the online system by following the instructions in the guide.
2.    Keep track of all your expenses and receipts throughout your assignment
It's surprisingly easy to forget or misplace receipts associated with hotels, travel, and other out-of-pocket expenses. So, it's a good idea to have an allocated place to put them as you go, such as a small, zipped pouch.
Remember that you'll need to take a picture of your receipts to send them to your consultant, so it's best to keep them in good, readable condition to make the uploading process easier.
3.    Remember to log all hours, including overtime, holiday, or premium pay
As with expenses and receipts, it's crucial to note all hours worked, including any overtime or special shift premiums. Most people find it easiest to keep a running log of these hours in an app or spreadsheet that you can refer to it when submitting your timesheet.
It's all too easy to overlook a few hours here and there, particularly if you're traveling from one location to another or working multiple shift patterns. So, confirm each week that all your shifts are logged accurately according to the guidelines outlined in your contract.
4.    Double-check all your timesheet entries before you submit
Once you've completed your timesheet, it's important to double-check everything to ensure it's valid and no information is missing. That includes confirming that the total hours submitted are accurate and correspond to all your shift details and any expenses you might have incurred during the week.
If you find a mistake, it's far easier and quicker to make changes before submitting rather than after. Therefore, take a few moments to review everything in detail before you hit 'submit.'
5.    Set up reminders to submit your timesheets on time
During your locums assignment, you will receive a weekly email, typically on Fridays, reminding you to submit your timesheet. But of course, it's possible to miss the reminder email and lose track of time when you're busy providing care to patients. If you do miss the submission deadline, it can lead to payment errors and delays.
To ensure this doesn't happen, it's best to set up reminders for yourself so that you don't forget when timesheets are due. Setting up alerts and notifications in your calendar or another tracking app is a great way to stay on top of things.
6.    Accuracy and punctuality
Above all else, accuracy and punctuality are key when submitting timesheets. Make sure your timesheet is correct in every detail, and you're submitting it on time to ensure that you're paid correctly and promptly. With a little organization, attention to detail, and help from your consultant, you can ensure the whole process goes smoothly.