5 Questions to Ask Your Locums Recruiter When Considering New Assignments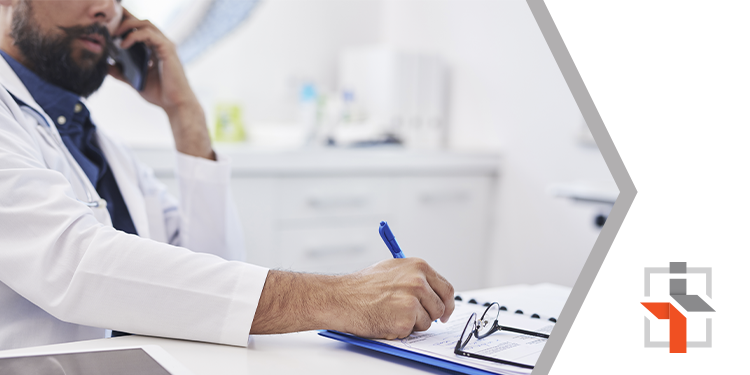 A locum tenens agency can help you find a fantastic job and negotiate an excellent salary and benefits. Still, it can be challenging to know if a particular opportunity is right for your career goals and personal situation.
Before you act, there are critical questions you should ask your consultant first, so you're in the best position possible when it's time to make decisions.
We've put together a list of five questions to ask your locums recruiter that every candidate should ask, so you can be confident that a new placement fits your career goals and personal aspirations.
  1. Can you walk me through your placement process?
Many locum tenens agencies have similar recruitment processes. However, if it's your first time working with a particular agency, you need to know exactly what to expect.
Finding a locum tenens position can be a complex task. Trust us. We know! Integrity Locums has more than 95 years of collective staffing experience in our executive team alone.
A good locum tenens consultant should help you navigate through the placement process. The nature of healthcare work is technical, demanding, may require long hours and frequent travel. It's essential to find a consultant who provides you with the necessary support to make sure your assignments go smoothly, and you can do your job well. They should have all the information you need about potential positions, including travel, salary, and payment schedule.
  2. How does the credentialing process work with this healthcare organization?
Physician credentialing is the process of reviewing medical credentials and verifying that you meet the minimum requirements for a healthcare facility. It includes both in-depth reviews of academic, professional, and clinical information as well as reference checks.
Although it's a critical step in the recruitment process, credentialing can be lengthy and time-consuming. Without the correct information, your documentation cannot be evaluated, and the recruitment process can grind to a frustrating halt.
Your consultant should take the lead and tell you the documents to provide, precisely what the credentialing process involves, and how long it should take.
  3. Are you a member of NALTO?
Locum tenens agencies are an excellent resource for doctors and APPs who are looking for temporary work contracts. However, not all locum tenens agencies are made equal.
When you choose an agency that's a National Association of Locum Tenens Organizations (NALTO) member, you're assured of high industry and ethical standards.
For example, NALTO members honor their contractual agreements, represent all opportunities accurately, always obtain permission before submitting a CV to a client, maintain thorough records and regular contact with clients.
Locum tenens agencies should pride themselves on quality service and commit to NALTO ethical and quality standards. They should be a member of NALTO. If not, ask why!
  4. Is the assignment full-time, or can I work part of it?
Although a healthcare organization may need to cover a staffing shortage for specific periods, they may accept coverage for part of the assignment length. If you can't work the entire assignment, don't count yourself out.
Every facility's staffing needs are different, and assignments have varying lengths. One of the great things about working locum tenens is the freedom to choose work that fits in with your schedule.
Talk to your consultant if you have specific needs concerning assignment length. They can find you the perfect contract length, from as short as a singular shift through to a year or beyond.
  5. What kind of malpractice coverage is provided?
Physicians and APPs carry a great deal of responsibility for the patient's well-being. If you make a wrong diagnosis, choose an unsuitable treatment, or a patient perceives this to be the case, it can have serious consequences. To protect yourself from potential lawsuits, you need liability or malpractice insurance to cover your legal liabilities and protect your assets and future earnings from being impacted.
While most locum tenens staffing agencies do offer malpractice coverage, not all coverage is equal. Make sure you understand what kind of coverage you'll have for any assignment you accept.