Top 4 Reasons Critical Care Locums Can Provide Value to Your Facility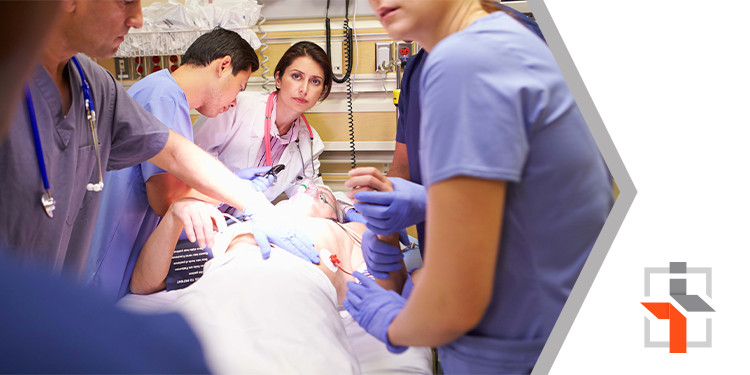 There are few things as important as having an experienced, high-caliber team in place when it comes to critical care. But what happens when your critical care staff is stretched thin and finding qualified doctors to fill those roles is challenging and time-consuming?
That's where locum tenens physicians and advanced practice providers come in, providing your facility with the coverage you need.
Here are four reasons why critical care locums can provide unparalleled value to your facility.
Critical care locum physicians are trained to hit the ground running
One of the biggest advantages of working with critical care locums is that they know how to jump into their assignments and hit the ground running.
Critical care locums have the experience and training needed to deal with a wide variety of critical care cases, from cardiac emergencies to trauma. And because they're able to adapt to new, high-pressure environments quickly, they'll remain calm and collected even in the most chaotic situations.
What's more, critical care locums are also highly skilled at working collaboratively with other members of the care team. So, whether they're working a code or collaborating with nurses and respiratory therapists, you can rest assured that they understand the importance of providing high-quality, seamless patient care. Moreover, they'll work diligently to ensure a smooth transition into their new role.
Critical care census can change rapidly, but locums help fill the gap
Another big reason to consider critical care locums is that they can help fill the gap when your critical care census unexpectedly spikes.
If patients require a higher level of care than your current staff can provide, a critical care locum tenens physician can step in to offer the necessary support. This allows you to avoid transferring the patient to another facility, which can upset the continuity of care and be disruptive for the patient and their family.
Critical care locums can also help when your facility is dealing with a staffing shortage. If you have critical care APPs who are out on leave, a locum can fill in for them until they return. This ensures that your facility has the coverage it needs to maintain high-quality patient care standards, even when staff levels are low.
Locums critical care physicians have seen it all
Critical care locums have the unique opportunity to work at a huge variety of different facilities. Because of this experience, they gain an unparalleled wealth of knowledge that they bring to each new assignment.
They've had the chance to see first-hand how different critical care units operate and have a well-rounded understanding of best practices. They can offer suggestions on improving critical care operations, such as streamlining workflow or helping the unit run more efficiently. Their knowledge can be invaluable in helping your facility provide the best possible care for its patients.
Additionally, critical care locums have worked with a diverse group of patients, each with their own unique set of needs. This allows them to develop a deep understanding of providing high-quality, culturally sensitive care to all their patients.
They can also quickly build rapport with patients and their families, which can be invaluable in critical care situations.
Critical care locum tenens physicians also have the advantage of building relationships with other critical care professionals from around the country. This network gives them access to immeasurable knowledge and resources that they can tap into when working on patient cases.
Locum physicians are familiar with technology and EMR systems
Working at multiple facilities allows critical care locums the opportunity to become well-versed with the latest technology and EMR systems, meaning that training and orientation are far less time-consuming. So, whether they're using Cerner or Epic, they can quickly adapt to whatever system is in place.
This familiarity also comes in handy when critical care units are implementing new technology or upgrading their EMR system. Critical care locums can offer insights and suggestions based on their experience using similar systems at other facilities. They also understand the challenges and obstacles that come with making a switch to a new system and can work with your staff to ensure that it's being used to its full potential.
Work with Integrity Locums
Critical care locums offer innumerable advantages to facilities, from providing high-quality patient care to filling in during staff shortages. Their wealth of experience and knowledge can be invaluable in helping your facility run smoothly and efficiently.
If you're considering using locum physicians in your critical care unit, contact Integrity Locums. We'll help pair you with the perfect match for your needs to ensure your patients receive the best possible care.