Specialty Spotlight: Critical Care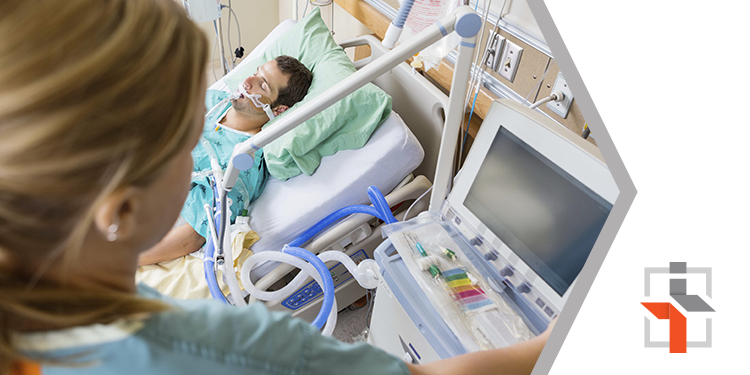 Critical care is a highly specialized area of medicine that deals with diagnosing and treating life-threatening illnesses and injuries. Physicians who specialize in critical care are experts in managing extremely sick patients and can provide life-saving support when needed.
In this Specialty Spotlight, we take a closer look at critical care and what it entails. We also cover the training required and potential salary.
What is a critical care physician?
A critical care physician or intensivist is a medical doctor with expertise in managing extreme, life-threatening illnesses, multiple organ dysfunction, and traumatic injuries. They usually work in a hospital's intensive care units (ICUs) and could specialize in:
surgical critical care
neurology critical care
pulmonology critical care
neonatal critical care
pediatric critical care
These talented, highly trained specialists manage their patients' conditions through advanced diagnostics, monitoring, lab testing, therapies, and medications. They also coordinate patient care across multiple doctors, nursing staff, and specialists.
The critical care physician requires not only in-depth knowledge of an extensive range of conditions common among critically ill patients but also an understanding of the technology and medical devices used in intensive care settings.
Additionally, caring for critically ill patients raises complex ethical and social problems. Therefore, the critical care physician must be proficient in areas including end-of-life decisions, advanced directives, estimating prognosis, and counseling patients and their families.
A critical care physician works toward the single goal of maximizing their patient's chance for survival and recovery.
How to become a critical care physician?
Critical care medicine integrates multiple aspects of care and therefore requires comprehensive training and education over an extended period.
The exact route you'll take depends on the specialty you're pursuing and your residency. The length of the fellowship varies between 1 to 3 years.
For example, doctors trained in anesthesiology and surgery require only one year of training in critical care. In contrast, those trained in internal medicine or emergency medicine require a minimum of two years, and in pediatrics, three years are required.
Critical care training is often coupled with a pulmonary medicine fellowship as these specialists often oversee the care of patients in the ICU. However, cardiologists and general internists working in a hospital setting may seek critical care training to facilitate their care of severely ill patients.
Governing bodies include:
The American Board of Internal Medicine (ABIM)
American Osteopathic Board of Emergency Medicine (AOBEM)
American Board of Emergency Medicine (ABEM)
What does a critical care physician do?
Critical care physicians work with a wide variety of serious conditions and illnesses with patients in the ICU.
Although critical care doctors can provide a broad spectrum of care, many focus on specific patients such as newborns, children, adults with cardiac diseases, or people with multiple organ dysfunction.
Working in critical care means that physicians have an opportunity to collaborate with other professionals in the field who form part of the care team, including:
Nurses
Pharmacists
Registered dietitians (RDs)
Respiratory therapists (RTs)
Physical therapists (PTs)
Physician assistants (PAs)
Nurse practitioners
Child life specialists
Depending on the case, critical care physicians may also work with social workers, nursing students, and dietetic students. There may also be medical students, residents, and critical care fellows on the multi-discipline team.
The entire team pools their knowledge, skills, and experience into each patient's care to optimize the chances of a successful outcome.
Critical care physician salary
According to the Economic Research Institute, a critical care physician earns an annual salary of $327,855, or $158 per hour. In addition, the average bonus is $21,475.
The figures presented in Medscape's 2021 physician compensation report differ slightly, with critical care physicians earning an average salary of $366,000 in 2020, which is a 3% increase from $355,000 in 2019.
As you may know, one of the many benefits of working locum tenens is that locums physicians are typically paid more per hour than full-time employees. As a locums critical care physician, you can earn an average of $250 per hour and in some urgent scenarios, up to $275 per hour.
Find critical care jobs with Integrity Locums
Integrity Locums specializes in helping high-caliber physicians and APPs find the ideal positions for their requirements.
We understand the needs of skilled and experienced medical personnel, especially in the field of critical care. From pulmonary to pediatric specialists, we can help you find a critical care assignment that suits your specific specialty and location.
We'll draw on our experience and connections to enable you to bring your specialist skills and expertise to the bedside of those in need.