Top 3 Reasons to Hire Locums for Holiday Coverage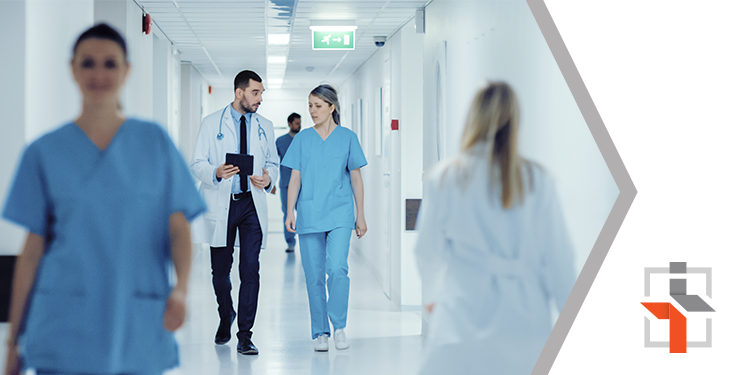 As the holiday season rapidly approaches, healthcare facilities are preparing for the influx of patients that seek treatment over the holidays.
Patient numbers spike because the flu, respiratory illnesses, and other communicable diseases are more prevalent during the colder months. With the added patient volume and challenges accompanying the holidays, many hospitals and clinics hire locum tenens physicians and APPs to help cover the increased demand. These highly skilled and qualified temporary doctors and clinicians can provide much-needed assistance during this busy time, ensuring that patients receive the care they need and deserve.
There are many reasons why hiring locums for holiday coverage is a smart decision for healthcare facilities. Here are our top three:
1.  Locum tenens physicians help foster a positive team morale
Providing support to the regular staff during the holiday rush can help prevent employee burnout and foster positive team morale. In addition, employing locum tenens physicians can help permanent staff feel more appreciated and valued, leading to a favorable work environment.
Locum tenens physicians are experienced in working as part of a team and can quickly assimilate into your facility's culture. They can help take on some of the patient load, giving your tenured staff a much-needed break and allowing them to enjoy time off with their families during the holidays. Doctors with a healthy work-life balance are more likely to be engaged and productive at work, leading to improved patient outcomes.
2.  Locum tenens physicians provide continuity of care
Another benefit of hiring locum tenens physicians is that they can provide continuity of care for patients, especially those with chronic conditions who require ongoing treatment. When regular staff members take vacation time, there's always the risk that patients will fall through the cracks and not receive the care they need.
Locum tenens physicians help ensure that all patients receive necessary care, regardless of their regular doctor's availability. This continuity is especially important during the holidays when many people don't have access to their usual physicians or delay seeking medical attention due to travel plans and family obligations.
Also, the holiday staffing shortages can wreak havoc on surgical schedules, resulting in patients waiting longer for important procedures. But if you hire locum tenens surgeons, you can maintain a full surgical schedule and keep patients on track with their treatment plans.
In turn, this improves patient satisfaction scores and reduces readmission rates. Furthermore, your patients will have more trust in your practice because they see that they can still receive the care they need and deserve no matter the time of year.
3.  Locum tenens physicians keep revenue flowing
The holiday season is a crucial time for healthcare facilities to maintain their revenue stream. However, if your clinic is short-staffed, not only does patient care suffer, but it limits the number of procedures performed and negatively affects your bottom line.
Locum tenens physicians and APPs help keep revenue constant by ensuring that your facility is fully staffed and able to provide the required level of care. In addition, if you can maintain the surgical schedule, you can take advantage of the increased demand for procedures during the holiday season.
Why you should hire locum tenens clinicians for holiday coverage
The holidays are a busy time for everyone, clinics and hospitals included. But they don't have to be stressful. By hiring locum tenens physicians and APPs, you can provide the best possible care for your patients while ensuring that your tenured staff enjoys a healthy work-life balance. In turn, this fosters a positive work environment and improved patient outcomes.
Hiring locum tenens physicians is a smart decision for healthcare facilities during the holiday season. Locum tenens doctors and APPs are experienced, qualified, and can provide much-needed support to regular staff. If you're looking for experienced, qualified doctors and APPs to help staff your facility this holiday season, contact Integrity Locums today. We can help you find the right clinicians for your needs, regardless of your specialty or location.