How Hiring Locum Tenens Decreases Your Hospital Readmission Rates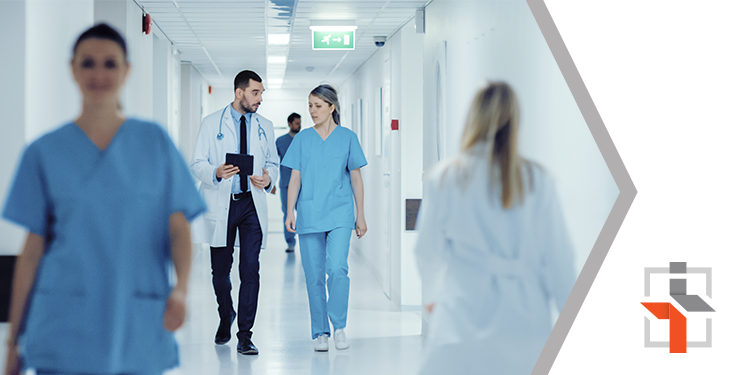 Hospital readmissions cost Medicare $26 billion annually, of which $17 billion is attributed to potentially avoidable readmissions.  
There's no doubt that hospital readmissions are costly and can negatively impact patients' quality of care. Moreover, hospitals may face steep penalties for high readmission rates from the Centers for Medicare and Medicaid Services (CMS). These penalties can represent up to a 3% payment reduction for Medicare fee-for-service.  
To avoid these repercussions, health systems must determine effective strategies to decrease readmission rates and improve this critical metric of hospital success. 
Although some readmissions are unavoidable, a significant proportion can be prevented. One proven strategy in cutting costs and improving patient care is hiring locum tenens physicians and APPs to staff vacant shifts that would otherwise remain empty.  
Readmission rates are a significant concern
The federal government launched a campaign to reduce hospital readmissions by applying financial disincentives over ten years ago. The Hospital Readmissions Reductions Program (HRRP) is part of the Affordable Care Act. 
The CMS penalizes general acute-care hospitals if Medicare patients are readmitted within 30 days of their original admission for the following: 
Acute myocardial infarction 

 

Chronic obstructive pulmonary disease 

 

Coronary artery bypass graft surgery

 

Heart failure 

 

Hip and knee replacement

 
In the current fiscal year, the CMS reduced payments to 2,499 hospitals, and more than 90% of general acute-care hospitals have been penalized at least once since the fines began. 
These readmissions for common problems are a significant financial strain for hospitals, which are ill-equipped to absorb this burden given their already thin margins.  
To reduce the likelihood of incurring penalties, hospitals are turning to locum tenens coverage. It's a cost-effective solution that provides high-caliber care and offsets the risk of readmissions. 
How hiring locum tenens helps reduce readmission
Various factors have been proven to impact readmission rates, including the following: 
Correct diagnosis and appropriate treatment and care 
One of the most critical ways to avoid readmission is by ensuring patients are receiving the correct diagnosis and treatment.  
If a patient is discharged from the hospital before their condition is fully understood or they haven't received all necessary treatments, they have an increased risk of readmission. 
For this reason, hospitals must have access to specialists who can provide the necessary expert care for all patients, no matter how complex their needs. 
7-Day follow up appointments 
It's critical to have patients schedule a 7-day follow-up appointment with their primary care provider. It doesn't necessarily need to be in person, as telemedicine and other remote options are now available.  
A recent 2019 study found that patients who attended these 7-day appointments had a 30-day readmission rate of just 12.7%. Conversely, those who waited longer or didn't book any form of follow-up had a readmission rate of 17.5%. 
These follow-up visits facilitate medication reconciliation, review of discharge plans and allow physicians to answer any questions or address any other patient concerns.  
Patient education 
It's critical to ensure patients understand their condition and post-discharge instructions. Although it may seem obvious, patients may not understand their diagnosis or the recovery process. 
When patients misinterpret or forget essential elements of their post-care instructions, their risk of readmission to the hospital rises. 
Using the "teach-back" method helps facilitate patient education. It involves the patient explaining their personal care instructions back to their physician. The doctor or nurse can then assess the patient's ability to care for themselves post-discharge. In a 2021 review using the teach-back method during discharge, education reduced the 30-day readmission rate by an incredible 45%. 
How hiring locum tenens helps solve the readmission quandary
However, to implement these strategies successfully, a hospital requires the correct personnel in place. This is where hiring locum tenens can help. 
Hiring locum tenens physicians provides hospitals with access to physicians and APPs when they need it most, without the burden of long-term commitments.  
Here's how locums decrease the likelihood of readmission: 
Increases patient time

. Locum tenens providers ensure continual coverage. This allows patients the necessary time to ask questions and understand their discharge plan treatment.

 

Allows for follow-up appointments.

 Hiring locum tenens reduces pressure on full-time staff and gives them more time to follow up with patients. 

 
Reduces burnout.

 Overworked staff impacts patient safety and care, leads to mistakes, and causes stress for the entire team. Allow staff adequate time for recuperation with locum tenens support.

 

Builds on knowledge.

 Locum tenens providers are experienced and have a wealth of knowledge. As a result, they may bring a unique perspective on improving patient care.

 
A 2021 study found that locum physicians provided shorter hospital stays and less expensive hospitalizations, with no increase in readmission or mortality compared to employed hospitalists.  
To learn more about how hiring locum tenens can help your hospital reduce readmission rates, contact Integrity Locums. We have the perfect solution for your staffing needs.