5 Reasons Hiring Locums is Beneficial for Hospitals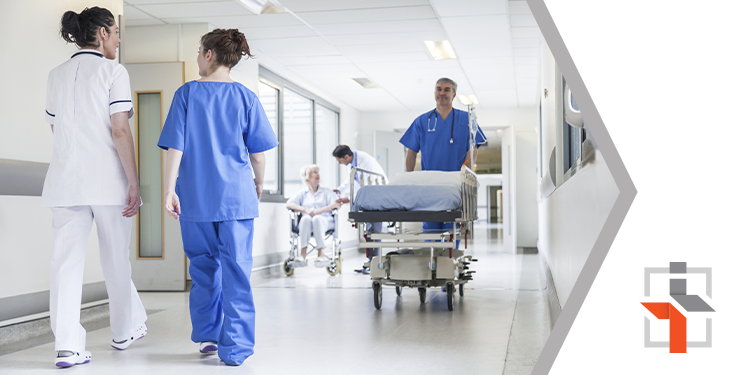 The United States health care market is exploding, and doctors are in short supply. Since 1900, the number of Americans over age 65 has increased from 3.1 to 49.2 million. Coupled with the fact that most older people have chronic health conditions like hypertension, ischemic heart disease, and diabetes, hospitals are under enormous pressure to perform and keep up with this never-ending demand for medical services.
Hospitals need to draw upon a continuous pool of qualified applicants to cover their staffing needs. However, this supply of potential workers is dwindling.
According to the American Association of Medical Colleges, there's a projected shortage of between 46,000 and 90,000 physicians by 2025. The bottom line? Hospitals need a reliable staffing solution. Thankfully, locum tenens physicians can provide the remedy. Let's look at how.
1.      Locum tenens are cost saving
Locum tenens physicians and advanced practice providers (APPs) are an excellent option for hospitals that need temporary coverage. They can cover shifts without the long-term commitment of hiring a full-time employee, which is often prohibitively expensive and slow to implement.
The trend toward the greater use of non-standard employees has increased dramatically in recent years compared to traditional direct hire models, and with good reason.
If you're looking to save money, locums doctors provide precisely what your hospital needs—reliable and cost-effective staffing solutions.
2.      Hiring locums support helps avoid permanent staff burnout
Physicians work extremely hard and frequently under stressful conditions. By employing locums, hospitals provide relief and time for permanent employees to decompress. They help avoid burnout among pressurized staff who are fatigued from providing 24/7 coverage.
Doctors need time away to recover and prepare for their next shift to maintain a healthy work-life balance. Locums take pressure off other employees and help promote longevity in their careers.
The staffing needs of hospitals cannot meet demand without using locums doctors and advanced practice providers because these providers fill gaps in rotations that would otherwise leave healthcare systems shorthanded.
Hospitals should have staff ready and trained to provide quality care during patient surges when demand is highest. In the past year, patients who have delayed elective procedures will be ready to reschedule. Predictably, the increase in demand will cause a strain on staffing schedules.
With limited budgets, many organizations struggle with how much money they should spend on an employee versus an independent contractor like a locums doctor. The answer is simple: save resources by hiring short-term help when you need it most!
3.      Hospitals can trial new hires on a temporary locum tenens basis
Hiring a locum doctor or APP on a short-term contract provides an opportunity to see how they'll fit in with the team and if they're a match before investing in the hiring process. It's an excellent solution for the hospital and physician alike and reduces time to hire, costs of recruitment and hiring expenses, and staff turnover.
4.      Hospitals can offer more services to patients with the help of locums physicians.
Many smaller health facilities struggle to meet the needs of the local population. With the help of a locums physician, these hospitals can offer more services to patients.
Locums tenens providers can bring new skills to your hospital or clinic that allow you to serve your patients' needs better. Rural hospitals can benefit greatly from bringing in locum providers, enabling the hospital to offer specialized care to patients not otherwise available.
By working with locums tenens, you can fill your hospital's staffing needs without having to invest extra money into hiring new employees or training existing staff members on how to use specialized equipment. We make it easy for specialists like cardiologists and neurologists from around the country to serve your patients when you need them most.
5.     Hiring locums increases revenue
If patients need to attend alternative healthcare facilities because the specialized care they require isn't available at your hospital, revenue suffers. It also affects patient welfare if they're sent away from their locality when they should receive treatment close to family and friends.
A reputable locum tenens agency has physicians of all medical specialties, which can help hospitals and clinics generate more revenue by offering a complete range of services.
Locum tenens can help providers maintain revenue, improve the quality of care they provide to patients, and retain their staff by ensuring that qualified medical support is available when needed.