The Cost of Medical Licenses, Board Certification, and Multi-State Licensure: What to Know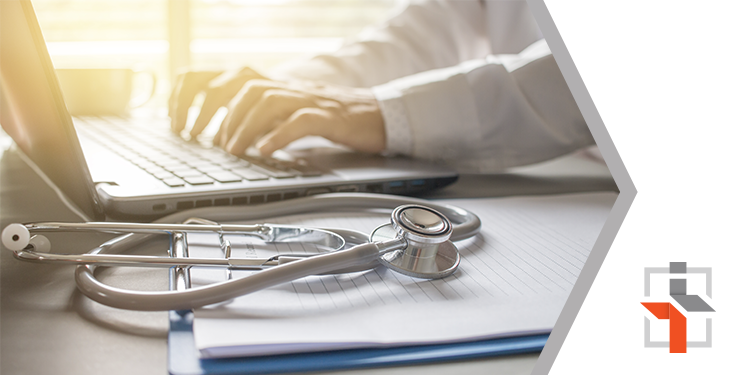 Medical licenses are a crucial part of being a doctor or  APP (Advanced Practice Provider). Without a current state license, you cannot practice medicine. A medical license is an authorization for an individual to perform medical services on behalf of the state or province in which they are practicing their profession. Without this license, doctors would be unable to treat patients, prescribe medications, or perform surgeries.  
Although essential, obtaining a license in new states can be challenging. In the United States, the issue is further compounded by medical statutes, laws, and licensing board regulations that vary between states. If you plan to work locum tenens in more than one state, learning how to navigate board requirements can make your application process easier. 
State licensing
Requirements for specific state licensing vary according to each jurisdictions' laws and regulations. Although there is some level of uniformity, you must complete an individual application for each state, including those where you wish to undertake telemedicine. 
Typically, the process involves verifying your education and graduate training, and you must include exam scores, references, hospital privileges, malpractice documentation, and, if applicable, current and past licenses.  
In all states, you must submit proof that you've successfully completed the three steps of the United States Medical Licensing Examination (USMLE).  
Applying for licensure is not a quick process, and you should plan for a minimum of 60 days from submitting your application for license and receiving your documentation. If you graduated from a medical school outside the US, it could take longer, and you may need to submit a range of additional documents. While it can seem overwhelming, a good locum tenens agency will typically have a licensing expert that can guide you through the process.  
Board certification fees 
Board certification is not a requirement for practicing medicine legally. However, holding board certification underpins your expertise and experience in the specific area of medicine. It's an additional step that reassures patients you have specialty training, proven knowledge, and are a leader in your field. Additionally, some healthcare organizations do require board certification. 
Aside from credentials, you also benefit from up-to-date resources to help you stay ahead in your specialty, and you are required to recertify regularly. Although certification is rigorous and thorough, many physicians choose to become board certified to highlight their expertise and dedication to excellence. 
The American Board of Physician Specialties (ABPS) charges a range of fees depending on your specialty, and they must preapprove you to sit for an exam. The ABPS fees are as follows:  
Application fee $750 – $800

 

Competency-based test $1400 – $1950

 

Oral exam $1540 – $1900

 
If a candidate needs to retake an exam, the retake fee for the written exam is $800, and the full fee for the oral exam.  
Overall, board certification may cost more than $2,500, but the opportunities that are available to you when you're board certified may make up for the upfront investment.  
The Interstate Medical Licensure Compact
Since 2017 the Interstate Medical Licensure Compact (IMLC) has helped physicians and APP's traverse and expedite the process of practicing medicine in multiple states. 
Under the IMLC legislation, 25 participating states and one territory work together to simplify medical licensing. This agreement allows physicians and APP's to take locum tenens positions in other states without the inconvenience of traditional licensing, which helps alleviate the shortages of essential medical professionals. Originally IMLC was designed for physician licensing, but it now covers APPs, nurses, and physical therapists.  
To apply, you must designate a member state as your State of Principal Licensure (SPL) and submit an application to the state medical board. Once your credentials are verified, the SPL sends a letter of qualification (LOQ) to the IMLC Commission. 
The IMLC Commission forwards the LOQ and fees to each state board where you require licensure. The Compact fee is $700 in addition to the state(s) license fee.  
The state license fees vary considerably. Here are some examples: 
Alabama medical licensure commission $75

 
North Dakota Board of medicine $200

 

Kentucky Board of medical licensure $300

 

Idaho Board of medicine $370

 

Louisiana medical board $382

 

Iowa Board of medicine $450

 
Illinois division of professional regulation $500

 

Mississippi State Board of medical licensure $600

 

Maryland Board of physicians $790

 
Tips to expedite receiving a medical license
Here are our top tips to speed up your state license: 
Know the requirements:

 Contact the state licensing board and find out the documentation you need. Also, determine how long the process should take, presuming your submission is complete and error-free. Ask your locum tenens agency if they have a licensing expert to help you understand what you'll need.

 

Gather the documentation:

 You'll likely need a current CV, references, proof of education and training, and documentation of USMLE and FLEX if applicable. You may also need fingerprint cards and a summary of derogatory information. You may find it helpful to keep a copy of each application on file.

 

Be proactive: 

If you have any malpractice claims or disciplinary actions in your history, then being forthcoming at the outset can prevent any delays.

 

Be patient:

 Allow at least 30 days before following up on your application. Continually raising concerns or requesting updates could harm your application. However, you should follow up if a reasonable amount of time has passed and you have not received any communication from the board.