Solving the Puzzle of Credentialing for Locum Tenens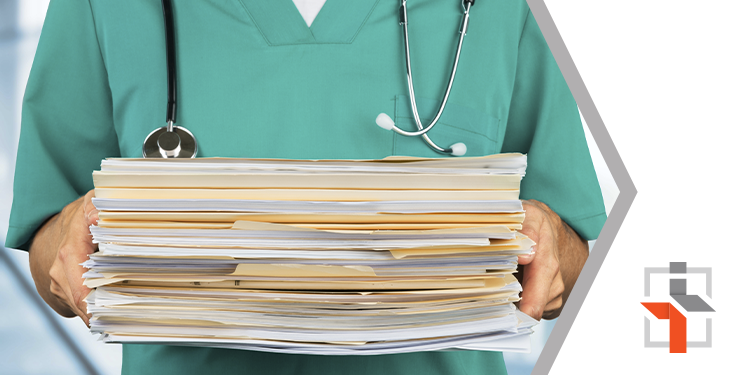 Locum tenens physicians and advanced practice providers constitute a significant part of the healthcare industry. They play an essential role in filling staffing shortages, providing coverage for vacations and illnesses, and relieving chronic staff burnout.
Hospitals and clinics often need locums physicians and advanced practice providers to assist with patient care, but the credentialing for locums process can be challenging, tedious, and time-consuming.
To reduce this burden, we've compiled a list of best practices to help you credential your locums candidates quickly and efficiently. Here are Integrity Locums tips for speedy credentialing for locum tenens.
Outline your privileging and credentialing process
Credentialing and privileging are crucial steps in the locum recruitment process. Thorough credentialing for locum tenens verify a physician's or APP's qualifications and licensure to practice medicine and ultimately ensures patient safety. Privileging defines the doctor's scope of practice within your facility, for example, admitting or surgical privileges.
Although essential, because these processes are highly regulated, and there is no centralized process, they can take considerable time to finalize.
To avoid delays in any potential issues, you should ensure the agency you're partnering with has an experienced credentialing department with a team that will understand exactly what documentation you require for hospital privileging and credentialing. At many agencies, Integrity Locums included, a credentialing leader may be available to meet with you to discuss the details of your organization's requirements. Once the team understands your needs, their recruiters can prepare the physician or APP and have the necessary documentation in place ready for each step of the process.
If you're new to locum tenens and working through your requirements, consider the length of work history you require, information about malpractice coverage, or current privileges. Provide your consultant with a list of necessary documentation such as:
Personal information, such as address and phone number
Recent headshot photograph, signed and dated on the back
Medicare number
Driver's license or passport
Social Security details
State license
Board qualification/certification status
Case logs
Documentation of hospital privileges
Insurance claims report
Updated curriculum vitae
ACLS/BLS/ATLS/PALS certification
DEA certificate
Immunization records
Medical school diploma, internship, residency, and fellowship certificates
Bear in mind that incomplete information is the fastest way to derail the credentialing process, so the more details you provide about your specific needs, the smoother the process.
Know your point of contact for credentialing at your partner agency
Relationships are everything, and this is never truer than in healthcare. In a world where change is the only constant, strong relationships with your locum staff agency consultant can be the difference between success and failure.
When your locums consultant and assigned credentialer understand your facility and your exact needs, they can provide reliable and robust service by matching you with the ideal physicians and APPs and making sure the credentialing process runs like clockwork.
With an extensive database of candidates and industry knowledge, your dedicated consultant has the perfect staffing solution for you and knows how to prepare all the necessary paperwork to fulfill your requirements without fuss and delay.
Set expectations early for credentialing with locum tenens
Each medical facility typically has unique procedures for collecting and verifying credentialing and privileging information. Even an experienced locum physician may not understand your facility's process.
When your consultant understands each stage of your process, how long it takes, the kind of privileges you offer, and your expectations, the better they can help you to find the perfect match and progress through each stage.
It's good practice to have an in-depth conversation with your consultant as early as possible so they can familiarize themselves with your situation, organize documentation, and plan to expedite this complex process.
Partner with a locum tenens agency to help with the process
As a hospital or clinic, you are responsible for guaranteeing all medical staff is credentialed and privileged to ensure patient safety. Because the process is complex and arduous, it requires a lot of time and resources.
Expert locums staffing agencies, like Integrity Locums, provide specialist consultants dedicated to working with highly qualified physicians and APP's. Your consultant can help your facility streamline the credentialing and privileging processes so you can get doctors on site as quickly as possible without sacrificing the quality of care.
Our recruiters also know how to work effectively with physicians, so your hospital will be able to maintain high levels of patient satisfaction while staying within budgetary constraints.
Integrity Locums takes on the responsibility of collecting all the required documentation and expedites the process, so you don't have to worry about unqualified providers, verifying licensure or malpractice information, lengthy hiring processes, contract negotiations, or gaps in staffing. Integrity Locums saves you valuable time so that you can focus on other critical areas within your organization.
When you partner with Integrity Locums, you have access to a pool of qualified, high-caliber candidates who fill in when you need them the most. Find the talent you need effortlessly with Integrity Locums.