Hospitals Seek Ways to Best Provide Post-Acute Care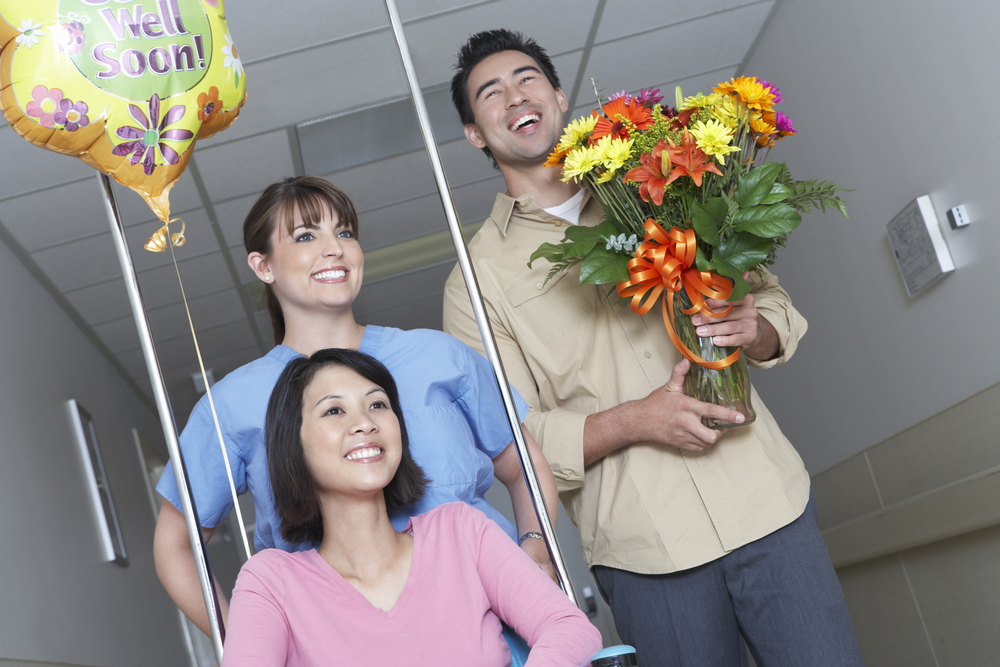 In April of 2016, the responsibility for the post-acute care of Medicare beneficiaries receiving a hip or knee replacement was given to nearly 800 hospitals nationwide. (Heart attacks, coronary bypasses and hip and femur fractures were added to the directive within 3 months.) According to the traditional model, hospitals had very little responsibility for post-acute care – but because of new policies, they now will be responsible for the financial and clinical outcomes of patients for nearly three months after discharge.
During the episode of care – from the time a patient enters the hospital to 90 days after discharge – physician fees, post-acute care facilities, and home care agencies are combined in a targeted bundled price. Going over the target involves a penalty, but staying below it results in a bonus for the health care facility. Still, during these three months, health systems have little control over patient progress. Many hospitals simply do not have the dedicated personnel to oversee patient care after a patient leaves the building.
"Hospitals are being forced to see what happens outside their doors," said Robert Mechanic, senior fellow and director of the Health Industry Forum at Brandeis University, adding that it can be "eye-opening."
Potential Costs are Great
A full 60% of hospitals involved in the knee and hip replacement program could face financial penalties, according to an analysis done by Avalere Health, a D.C.-based research and consulting firm. The threat of losing money is forcing hospitals to reconsider where they send patients after they are discharged – whether that be rehabilitation hospitals, skilled nursing facilities or home to receive home health care services. Up to 50% of the overall cost of an episode is reflected in the post-acute care, and that cost varies widely in different settings. For instance, it is 40% cheaper to receive care at home than in a skilled nursing facility.
Readmissions and emergency room visits in the first three months after discharge are another massive cost. In a Northwestern University Feinberg School of Medicine survey, it was determined that 22% of patients receiving a hip replacement and 15% of patients receiving a knee replacement found themselves back in the emergency room within 90 days. This statistic is made more troublesome by initiatives like the Hospital Readmission Reduction Program, which penalized hospitals up to 3% of reimbursement for a high rate of readmissions.
Solutions in Follow Up
As hospitals begin to wrestle with a better way to cope with the issue, the fact that there is a shortage of staff to serve as care navigators is evident. Conversely, some hospitals have care navigators, but many patients suffer from multiple chronic conditions. As they deal with multiple institutions, there are multiple care navigators and continuity can be lost.
Tele-monitoring employs phone and devices to gauge patients' progress remotely. However, multiple high-quality studies have shown that telemonitoring did not reduce readmission for patients with heart disease. This is motivating hospitals nationwide to test new technologies that can identify potential complications before they turn into emergency room readmissions. Methods include:
monitoring medication usage via remote control pill bottle
using smartphones to transmit photos of wounds to catch an infection early
employing implanted devices to record vital signs
facilitate electronic communication between patient and providers through apps that allow the patient to ask questions and get answers without calling or visiting the doctor's office.
sending computer-generated messages designed to increase patients' understanding of their condition and healing process.***
Integrity Locums provides dynamic locum tenens career solutions which are advantageous for both healthcare providers and employers; achieving personal and professional goals and benefitting patients
Information in this blog was attained from a recent article published on ModernHealthcare.com.