Integrity Locums builds lasting partnerships between healthcare professionals and medical centers nationwide – we specialize in providing the most reliable supplemental staffing solutions by sourcing the most qualified providers, and introducing them to the most suitable locum tenens opportunities to facilitate a successful match. The result is a win-win where our providers achieve their professional goals, and our client facilities successfully and efficiently fill their urgent and critical vacancies.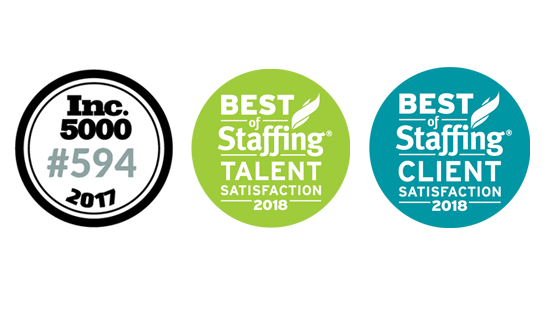 It's personal with us.
At Integrity Locums, we are invested in creating relationships. By partnering the most highly qualified physicians, physicians assistants and nurse practitioners with the career opportunities that fit their career goals, everyone benefits – including the patient. We are an industry leader in physician and advanced practice provider recruitment and placement for one important reason – we are committed to knowing our clients and providers. We strive to achieve the best result by finding the right candidate for the job – wherever that search may lead. Read More
Upcoming Events
American College of Physicians (ACP) 2019
April 11 – April 13
Philadelphia, PA
TBD
Join us in Philadelphia, PA and be a part of the most comprehensive meeting in Internal Medicine! The American College of Physicians will host Internal Medicine Meeting 2019, the premier meeting for internal medicine.
Learn More
Society of Hospital Medicine (SHM) 2019
March 24 – March 27
National Harbor, MD
TBD
Join the Society of Hospital Medicine and colleagues from around the globe at Hospital Medicine 2019, March 24-27, 2019 National Harbor, MD. Come for the Education. Stay for the Movement.
Learn More
The Latest From The Blog
Jeff Files, Executive Vice President of Integrity Locums, was honored by the Staffing Industry Analysts (SIA). Jeff Files got into the locums industry 13 years ago thanks to his brother, who started in the industry himself as a recruiter and got Files a job as a territory sales rep. He joined Integrity Locums in 2017 and has reduced internal staff turnover significantly — to less than 5% — and helped reinvent a business development team that has seen a 148% increase in new client opportunities. What motivates Files is making a difference in the lives of so many people on a daily basis. He loves coaching and training internal staff while making Integrity Locums an incredibly fun place to work. He is very competitive and believes that competition breeds success. As an executive of another staffing firm, Files helped take the company from $75 million in revenue to more than $200 million in less than two years. "Our staff really…
Is a Physician Shortage Leaving Your Patients High & Dry? Physicians are busier than ever. Despite all best efforts by medical practices, frustrated patients around the country sit in waiting rooms… waiting… and waiting. After what seems to be an eternity, they're relieved to have their name called, only to see a physician who is behind schedule and struggling to keep up. This is an all-too-common scenario and the symptom of a growing problem: physician shortages. Healthcare providers of all specialties are experiencing severely off-balance patient to physician ratios. As a result, many practices are unable to accept new patients – and the patients they can see are becoming increasingly dissatisfied from longer wait times and shorter one-on-one time with their doctors. The demand for physicians is simply much greater than the supply. When it comes to the doctor drought, we have good news and we have bad news. First, The Bad News. Medical practice staffing issues for full-time physicians…
Inc. Magazine Unveils Its 37th Annual List of America's Fastest-Growing Private Companies—the Inc. 5000 For the 2nd Time, Integrity Locums Appears on the Inc. 5000, Ranking No. 1778 NEW YORK, August 15, 2018 – Inc. magazine today revealed that Integrity Locums is No. 1778 on its 37th annual Inc. 5000, the most prestigious ranking of the nation's fastest-growing private companies. The list represents a unique look at the most successful companies within the American economy's most dynamic segment—its independent small businesses. Microsoft, Dell, Domino's Pizza, Pandora, Timberland, LinkedIn, Yelp, Zillow, and many other well-known names gained their first national exposure as honorees on the Inc. 5000. "We are thrilled to be ranked on the Inc. 5000 list for the second year in a row. To achieve this acknowledgment again, is a huge testament to our dedicated team here at Integrity Locums. The daily commitment our employees exude to provide the best quality service and transparency to our Clients and Providers is…