FDA Approval of New Concussion Testing Devices
Medical Field: Trauma/Emergency, Medical Field: Urgent Care, Medical Research, Specialty Primary Care.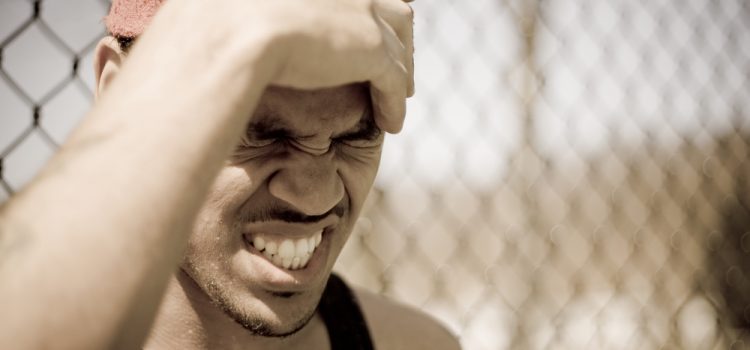 According to the CDC, traumatic brain injuries account for more than 2 million emergency room visits annually in the U.S.  The majority of these injuries are considered non-life threatening, including concussions; although awareness regarding the possibility of complications resulting from a concussion has risen in recent years. Studies have determined that chronic traumatic encephalopathy (CTE), a progressive degenerative brain disease, has been detected in the brains of football players, boxers, and military combat veterans who have suffered repeated concussions. However, with no definitive method of diagnosis, according to a recent article in Forbes.com, many concussions are still not properly recognized by the medical community.
In August of 2016, the FDA has sanctioned two computerized tests, the Immediate Post-Concussion Assessment and Cognitive Testing (ImPACT) and ImPACT Pediatric. These devices are designed to assess patients' cognitive function when there is a suspected concussion, and are the first of their kind to be approved by the FDA.  Developed by Pittsburgh-based company ImPACT Applications, the neurocognitive tests determine an individual's scores on a series of tasks to determine verbal and visual memory, processing speed and reaction time.
The FDA declares that the tests are "intended as part of the medical evaluation that doctors perform to assess signs and symptoms of a head injury."  Symptoms of concussion, which occurs after a blow to the head, may include disorientation, confusion, slower reaction times, short-term memory issues and an impaired sense of balance. Headaches, dizziness, and nausea are also often present when a head injury has occurred.  The FDA does point out that these devices are not meant to definitively diagnose a concussion, rather they are meant to determine the extent of an injury. Brain imaging scans (MRI and CT) are utilized in a concussion diagnosis, but since concussions don't cause visible structural injury, these techniques are generally utilized to rule out bleeding or swelling in the skull.
In fact, there's no easy test to diagnose a concussion.  Doctors rely on their own observation, self-reporting of patients' symptoms, and strength, sensation, reflex and coordination tests. The Forbes article also points out that many concussions are diagnosed by primary care physicians several days after an occurence, when the patient is bothered by ongoing effects or delayed symptoms.  In May of 2016, a JAMA Pediatrics  study reported that 82% of children were brought to a primary care facility and not an emergency room. The ImPACT tests are intended to be an additional tool for both the emergency and primary care physicians.
The newly approved tests are already in use as accepted methods of assessment; researchers have evaluated their usefulness in 280 peer-reviewed papers and 145 independent studies over the past 14 years. However, the FDA stamp of approval will assist to boost the tests' visibility and open up new potential markets and access to hospital networks.
Researchers continue the quest for more effective ways to diagnose concussions and prevent repeat or long-term brain injuries. Investigators at Orlando Health are working on the development of a blood test which will detect a protein released by the brain following injury.  They analyzed 152 children who had sustained a concussion within the past six hours and found that the blood test detected brain injuries with 94% accuracy. The results were published in May in JAMA Neurology.