Expand Your Candidate Pool by Accepting IMLC (Interstate Medical Licensure Compact) Licenses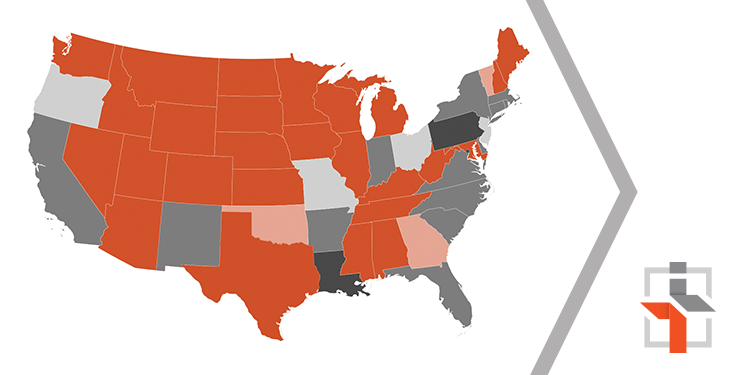 The United States is currently experiencing a severe physician shortage estimated to reach 122,000 open positions by 2032. Unfortunately, this is the current reality in rural and underserved communities, as facilities struggle to find enough doctors to provide regular care.
Simply put, there are insufficient doctors to meet the needs of an aging population, and the situation is set to worsen. The problem has serious consequences for patients and the health care system as a whole.
Although technical advances such as telemedicine can improve patient care, they also present challenges regarding licensure.
With this in mind, the Interstate Medical Licensing Compact (IMLC)  was established to increase patient access to care by eliminating state boundaries in physician licensing among the participating states.
Traditional state-by-state licensing is a drawn-out, complicated process, meaning that few physicians hold multiple state licenses. For example, in 2020, there were 1,018,776 licensed physicians in the U.S., according to the Federation of State Medical Boards' (FSMB) biennial census. Yet only 23% of these individuals hold two or more state licenses.
The IMLC is beneficial for physicians and facilities alike. Physicians can hold multiple state licenses allowing them to work locum tenens assignments and provide telemedicine services. In addition, when facilities accept IMLC licenses, they expand their candidate pool in what is currently a tight, candidate-driven job market where top-tier applicants are often scarce.
In this article, we look at the Interstate Medical Licensure Compact agreement and what it means for your facility.
What is the IMLC?
The Interstate Medical Licensure Compact or IMLC is an agreement between states to collaborate and simplify the physician licensing process across multiple states. At present, the Compact encompasses 34 states, the District of Columbia and the Territory of Guam. Within these jurisdictions, 47 medical and osteopathic boards license physicians.
Under the Compact, qualifying physicians can legally practice medicine across state lines. Providing a physician meets the eligibility requirement, they can complete a single application and receive separate licenses from each state where they plan on practicing medicine.
Although individual states still issue the licenses, the process is streamlined because the application is routed through the Compact. Therefore, physicians are licensed promptly, and typically there are fewer hurdles.
It's important to note that licensing is still state-based. A qualifying physician must have a primary residence and hold a full, unrestricted medical license in their  . The SPL then shares relevant information to additional states for licensing. There isn't a single license that covers multiple states across the Compact.
Why does the IMLC exist?
The IMLC was constructed to address the problem of restricted access to health care, particularly for those in underserved and rural areas. The Compact ultimately makes it easier for physicians and specialists to connect with patients through locum tenens work and telemedicine by facilitating the licensing process.
The Compact also enhances public protection by allowing for the transparent exchange of disciplinary and other relevant information.
The benefits of accepting IMLC candidates
When healthcare facilities accept IMLC candidates, they benefit in several key areas:
Portability
Traditionally, healthcare systems that straddle state lines have faced complex administration issues associated with multiple state licensing. However, when physicians are IMLC licensed, transferring that individual to a facility or site in a different Compact state is effortless.
Rural facilities also benefit as physicians with IMLC licenses can fill staffing gaps on a locum basis in positions that may otherwise remain open. This enhances patient outcomes and means there's no drop in revenue for the facility.
Flexibility
Portable licensure also allows facilities to expand their coverage and increase revenue by providing versatile telemedicine services. No matter where a patient lives, providing they have internet, they can benefit from uninterrupted care.
Transparency
To qualify for IMLC licensure, physicians must undergo a comprehensive screening process, including proof of:
Graduation from an accredited medical school
Medical exams
Board certification
Additionally, they must have:
No history of disciplinary actions on any medical license
No criminal history
No history of controlled substance actions on any medical license
Not currently be under investigation
Therefore, when facilities accept IMLC candidates, they are assured of high-caliber physicians with a scrupulous education and work history.
Facilities benefit with IMLC licensed candidates
Finding experienced, first-rate physicians is a challenge in the current candidate-driven market. However, accepting IMLC licensed candidates is one way to address this issue and expand the pool of qualified candidates. Not only that, but these physicians can work at multiple sites across state lines and facilitate the expansion of telemedicine services.