COVID-19 Front Line Heroes: Kara Roberts, Critical Care Nurse Practitioner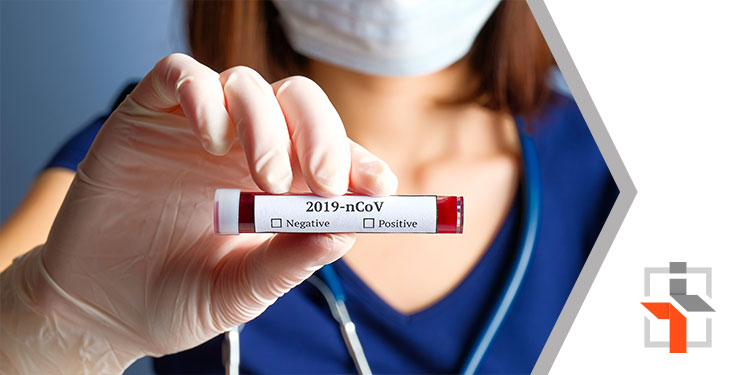 On Tuesday, we introduced you to Dr. James Feeney, a Surgical Critical Care physician who worked in New Jersey during the worst of the pandemic. In addition to the emergency need for Critical Care physicians, Critical Care Nurse Practitioners were also required to support the response to COVID-19.
Kara Roberts, MSN, APN-C, ACNP-BC, CCRN, spent a month working with critically ill patients in New Jersey where her skills contributed to the health of the community. We asked Kara to share a little bit about herself and what it was like working through a pandemic.
What made you choose a career in your specialty?
Critical Care was a specialty that I gravitated towards as I was working as a patient care tech going through college. The intensity and complexity of the cases intrigued my mind when I was on shift. I aspired to the best version of myself and treat my patients with human kindness. Right before I graduated, I was in a near fatalistic trauma myself. Coming back from that allowed me not only to connect with my patients on a different level but to become even more passionate about critical care, hopefully giving my patients the second chance I was afforded.
What do you like most about the specialty you chose?
I love pathophysiology and pharmacokinetics. I love science. I love figuring out the puzzle when there's no protocol in place. The high acuity patients and challenges facing providers aspired me to want to not only save a life, but to live for the "gray", and make a difference in the process.
Why did you choose to work locum tenens assignments?
I appreciate a multitude of work environments and learning various methodologies. I love assimilating myself into various cultures and seeing what I can learn to become a better provider. I yearn to grow from each opportunity to be the best version of myself, for my patients.
What were the factors you considered when deciding whether to accept a position in a COVID-19 hotspot?
I always have an innate desire to help those in need and to serve during a time of crisis. New Jersey being the epicenter at the time, my mind also yearned to learn this virus and I knew there was no better place! I knew it was only a matter of time before Arizona would experience the influx of SARS- CoV-2. I wanted to learn how this virus responded to mechanical ventilation. I wanted to be able to go back and be the best resource I could be to my patients and my colleagues.
Can you tell me a little bit about the experience of working through a pandemic?
I have had the privilege of working in many organizations, such as trauma centers, heart and lung transplant ICUs, international fixed-wing medical missions, and seen a great deal that allowed me to become the provider I am today. This experience will forever remain at the forefront of my critical care adventures. The acuity; the rapidly progressing disease process; the teamwork; the wins; the moments of defeat, allowed me to absorb the reality of this virus.
Did you learn anything new from your experience?
I learned firsthand the virulence of this disease process. I went back to Arizona as a better provider because of it. Lastly, I was honored and privileged to be on one of the best intensivist teams there are because my colleagues were passionate about pulmonary critical care medicine and that transpired into patient-centered care.
Kara Roberts is represented by Morgan McCadden, Senior Consultant at Integrity Locums