COVID-19 Front Line Heroes: Dr. James M. Feeney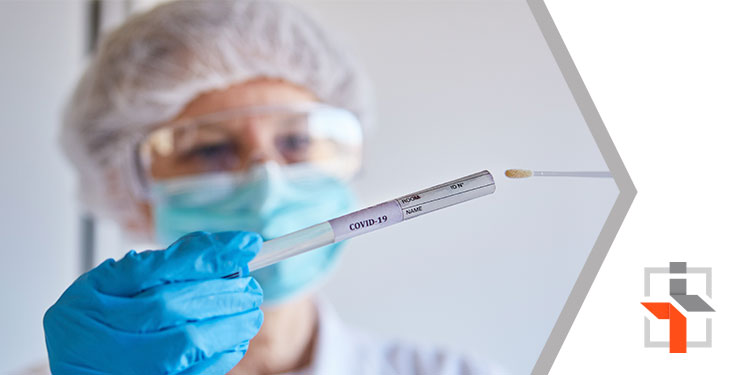 In March 2020, hospitals in the tri-state area were facing the worst coronavirus outbreak in the United States. Healthcare organizations were in desperate need of qualified Critical Care physicians to support their COVID-19 response, and many facilities partnered with Integrity Locums to search for locum tenens physicians who were able and willing to help.
Dr. James M. Feeney, MD, M. Ed., FACS, answered the emergency call and quickly committed to driving into New Jersey to care for COVID-19 patients.
In honor of National Locum Tenens Week and to celebrate our front-line locum tenens physicians who make a difference in the lives of so many people in need, we asked Dr. Feeney a few questions about himself and his experience.
What made you choose a career in your specialty?
I chose Surgery out of medical school because it fit my personality better than any other specialty. Trauma seemed like the perfect subspecialty. I liked the immediacy, the instant gratification best about all Surgery, so this was the logical choice for me.
What do you like most about the specialty you chose?
I like the excitement, the fast-paced nature of Trauma, and believe it or not that is similar in Surgical Critical Care. In the ICU, little interventions make big differences and the feeling of being able to balance physiology in the uncompensated disease (or injury) process is equally gratifying.
Why did you choose to work locum tenens assignments?
Locums is a quick and easy way to pick up occasional extra shifts and gives a sense of freedom. Sometimes, the political atmosphere of a hospital can get stifling, but locums is always a sense of adventure and discovery.
What were the factors you considered when deciding whether to accept a position in a COVID-19 hotspot?
The decision for me was simple: people needed help, and I was able to do that at the very epicenter of the pandemic.
Can you tell me a little bit about the experience of working through a pandemic?
I have been in many situations in my life that were difficult or taxing. This one ranks right up there with the most difficult. The patients were some of the sickest I'd ever seen, and it demanded real close attention to new data, extreme flexibility, and creativity to treat the patients with this novel disease process and no trail yet blazed. That is what I like best about trauma and critical care!
Did you learn anything new from your experience?
I learned a great deal about the disease caused by SARS-CoV-2, but also, I learned about disaster response.
Dr. Feeney is represented by Carrie Hess, Integrity Locums Senior Consultant.