4 Compelling Reasons to Work Locums During Retirement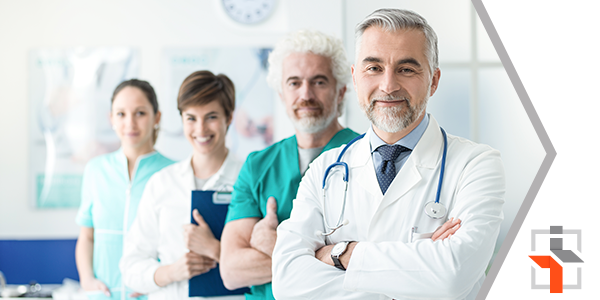 Retirement is an exciting time. Finally, after years of hard work, you can take some time to relax and enjoy the fruits of your labor. You can focus on hobbies, travel, or spend more time with family and friends.
However, retirement is bittersweet for some. For many physicians and clinicians, the idea of cutting professional ties and saying goodbye to an industry that's been their life's work can be emotionally challenging. After all, a medical career is one of society's most noble and honorable professions.
But retirement doesn't have to mean hanging up your stethoscope and completely leaving the medical field. Instead, you can extend your career and remain professionally active and engaged by working locum tenens.
There are numerous benefits to these temporary assignments, including flexibility, extra income, and the opportunity to travel. Plus, it's a great way to enjoy your retirement while maintaining an active and meaningful connection to medicine.
Continue reading to learn why you should consider working locums during your retirement.
1. Flexibility
Locum tenens assignments are a unique employment opportunity for physicians seeking flexibility and autonomy in their daily lives. Unlike traditional full-time positions, locum tenens assignments offer you the ability to work where needed, on your terms.
When you partner with a leading locum tenens agency, like Integrity Locums, you'll have the opportunity to browse through plenty of assignments across the country and pick those that fit your schedule, lifestyle, and preferences. Then, you can decide on the assignment length, the type of facility, and the specialty areas in which you'd like to practice.
You don't have to make a long-term commitment as you can work weeks or even days at a time and enjoy your retirement in between. There's also no need to take on the daily responsibility of running a practice or managing an office. Instead, you can focus on what you love most — practicing medicine and providing optimal patient care.
2. Extra Income
You may be surprised how quickly savings and investments start to dwindle if you must cover large medical bills, travel generously, or even still have a mortgage to pay. That's why for many, one of the biggest benefits of working locum tenens during retirement is the attractive salary.
Locum tenens assignments are typically well paid and cover your travel, lodging, and medical malpractice insurance while on assignment, so you can earn extra income without additional overhead expenses. Plus, if you need to stretch your retirement savings further due to the rising costs of living or unexpected expenses, locum tenens assignments allow you to work as much or little as needed.
3. Opportunities to travel
Retirement is the perfect time to explore and enjoy your favorite places or discover new ones. With locum tenens, you can do just that! If you've always wanted to explore the Great Lakes, enjoy beach time in California, or check out the grandeur of the American Southwest, you can do all that and more with locum tenens. As a traveling physician, you can pick the assignments that fit your travel plans. And with the flexible schedule working locum tenens allows you, you can have the time to travel out of the country too.
Plus, you don't have to worry about finding the right accommodation when traveling for work. Your locum tenens agency will take care of everything, from arranging travel and lodging to providing all the necessary paperwork.
4. Remain professionally engaged
You've spent a lifetime serving patients and perfecting your skills. As a veteran physician, you have an abundance of knowledge and experience that are highly coveted. So why not remain professionally engaged and share your wisdom with the next generation of healthcare providers?
Working locums during your retirement allows you to do just that. You can work with different teams, explore different practice settings, and stay up to date with the latest medical advances and treatments. Plus, you'll get the satisfaction of knowing that your experience is helping others care for their patients and making an impact in healthcare.
You can ease yourself into retirement and transition into a new way of life while maintaining a sense of continuity and purpose.
Enjoy retirement with flexible, rewarding, and lucrative locum assignments
Integrity Locums is a leading locum tenens agency with years of experience. Working with one of our experienced consultants means you'll have access to the most desirable assignments and competitive compensation packages.
No matter your plans, why not consider locum tenens work to make the most of your retirement years? You can enjoy the benefits of traveling, earning a good income, staying professionally engaged, and experiencing retirement with greater flexibility and freedom. Contact us today to learn more!