4 Benefits of Working Locum Tenens Telemedicine Assignments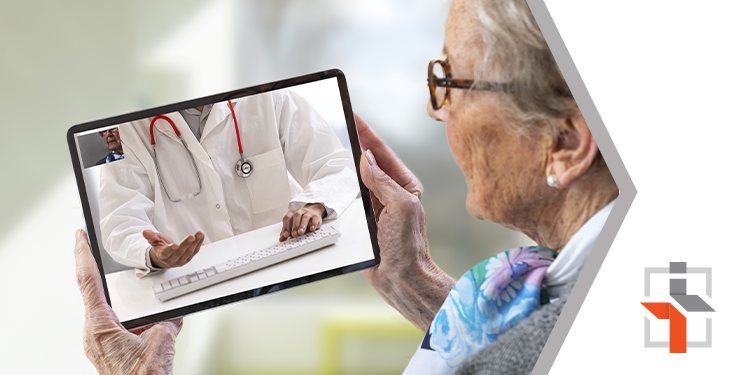 The medical industry constantly evolves as discoveries, treatments, and technology reshape the field. One considerable change to the healthcare landscape is the emergence and rapid expansion of telemedicine, which took a firm hold during the COVID-19 pandemic.
Telemedicine enables healthcare providers to offer care remotely via video conferencing and other digital technologies.
The benefits of implementing telemedicine are numerous. For one, it provides greater access to care for those who live in rural areas or have limited mobility due to age or disability. With telemedicine, these patients don't need to travel long distances to receive medical attention. Instead, they can receive advice, medications, and follow-up care from the comfort of their home.
Furthermore, they can access doctors and specialized services that may not otherwise be available at their local healthcare provider's office. Because patients have access to more qualified, specialist practitioners, they may receive a faster diagnosis or more comprehensive treatment plans than relying on their local provider alone.
Simultaneously, many facilities find telemedicine attractive as it can reduce the overhead expenses associated with running physical offices and clinics. It also boosts patient satisfaction ratings, eliminating long wait times and offering more convenient care access.
Clearly, telemedicine is a revolutionary concept with multiple advantages for patients and facilities alike. But what about the clinicians delivering the care? How do they benefit from telemedicine technology? Continue reading as we explore the many perks of working locum tenens telemedicine assignments as a physician or APP.
Enjoy greater flexibility
Flexibility and the freedom to choose when and where to work are two of the attractive advantages of locum tenens assignments. You can take on as much or as little work as you like, allowing you to maintain an enviable work-life balance compared to traditional employment models. But with telemedicine, you can take this flexibility one step further.
If you accept a telemedicine shift or assignment, you can work from anywhere with a stable internet connection. There's no need to commute to and from the clinic daily, saving time and money.
Avoid any office politics
Your colleagues are your team. They support you, offer advice, and help you with challenges. But office politics or a clash of personalities can be a difficult and unwelcome distraction that detracts from your primary focus — patient care.
However, working in telemedicine means fewer interactions with co-workers and, therefore, less potential for disagreements or disputes. Additionally, because telemedicine involves working remotely, the distance makes it harder for minor conflicts to escalate into larger issues. By avoiding the physical presence that often facilitates office politics, doctors can spend their energy on providing better care for their patients without worrying about the consequences of any office drama.
Increase productivity
When you're in the office, staying focused on your job can be difficult. There are meetings to attend, emails to check, calls to take, and other tasks to complete. All of these distractions can be disruptive, taking up valuable time that could be spent on patient care.
But with telemedicine, productivity is maximized as you only have to worry about the primary task at hand — delivering quality care. In addition, the absence of other employees and interruptions creates the ideal environment to direct your attention to your patients' needs.
Gain experience in a growing, innovative, and vital part of healthcare
Telemedicine is quickly becoming an essential part of modern healthcare. As the need for telehealth solutions continues to rise, so does the demand for practitioners and providers with experience in this innovative field.
Working locum tenens telemedicine assignments allows you to keep up with the latest trends and cutting-edge technology in this rapidly evolving industry. As a result, you'll have the opportunity to hone your skills and build a robust resume, giving you an edge when applying for future employment opportunities. What's more, you'll gain invaluable experience and make a significant and lasting difference in your patients' lives.