The Numerous Advantages of Working Rural Locums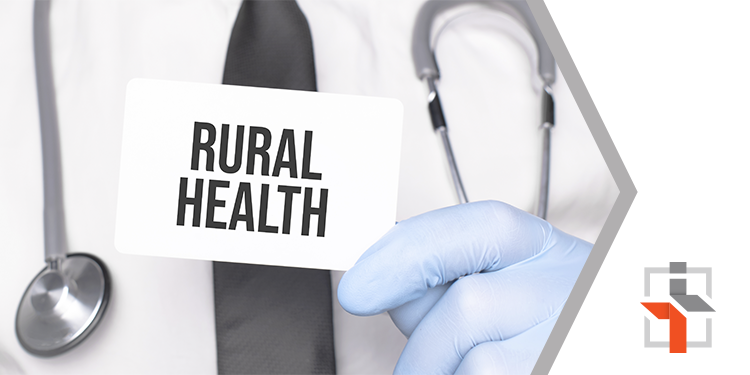 Access to adequate healthcare services in rural areas is a significant concern. Case in point, of 7,200 federally designated health professional shortage areas, 60% are in rural regions. In addition, just 11% of physicians practice in these areas, despite these communities housing 20% of the U.S. population.  
The doctors who work in these provincial areas are key to the health of their communities. Moreover, locum tenens physicians and APP's are in a unique position to contribute to the needs of these underserved communities, and in doing so, enjoy many advantages.  
As a temporary full- or part-time rural locums, your work can cover everything from primary care to minor surgery. Furthermore, locums work in these areas provides the opportunity to gain diverse experience beyond that of urban locations. 
Here are some of the numerous advantages of working rural
l
ocums.
Enjoy a lower likelihood of burnout   
Physician burnout is a growing concern in the medical profession. Burnout occurs when doctors feel emotionally exhausted and cynical about their jobs, leading to lower job satisfaction, poorer quality of care, and an increase in medical errors. 
Concerning numbers of physicians are at risk for burnout. While rates of burnout can be higher in certain specialties or areas, those working in rural communities are less likely to feel the overwhelming stress of their urban peers. 
A 2019 study found that the burnout rate was significantly lower for rural physicians than their counterparts. Researchers found that in graduates of a family medicine residency program, 25% of those practicing in towns with less than 10,000 people reported burnout. In contrast, over 51% of those in metropolitan areas of greater than 50,000 people reported the finding.  
It seems that rural practice locations positively affect physician mental health and well-being thanks to an improved work-life balance. 
Experience diverse health conditions 
Rural locums provide care for underserved populations with contrasting health needs to urban areas. Additionally, a larger proportion of the rural population has less than ideal physical and mental health. In fact, in rural areas, residents report fair to poor health at almost one and a half times that of city dwellers 
Rural communities may be less affluent than the urban population and not enjoy the same level of access to expert medical services. They're also more likely to be uninsured for extended periods. 
These issues are compounded by those in rural communities being more likely to engage in potentially harmful health-related behaviors such as smoking and excessive alcohol consumption. Furthermore, chronic conditions like diabetes, cardiovascular disease, and lung disease are more prevalent, and cancer diagnoses are typically made at later stages and have worse patient outcomes. 
Taking a rural locums assignment means doctors and APP's may gain invaluable practical experience with these conditions. Those new to the medical profession may find this particularly beneficial to their resume. 
Feel genuinely appreciated 
When you decide to work rural locums, you'll likely experience overwhelming gratitude from patients and clinic staff alike. 
As a locum, you may bring much-needed and eagerly awaited skills to disadvantaged communities. Many clinics have been without permanent physicians for months or even years, and the community will be overjoyed to have you help them. Imagine the feeling of fulfillment and satisfaction this brings and how much of a difference you'll genuinely make to people's long-term health. 
Choose the assignment length that suits you 
Because rural areas are so wanting, working rural locums means you can enjoy a considerable range of assignment lengths. For instance, you could fill in for a physician on leave for several months or fill a single shift to cover specialist clinics every few weeks.  
With such flexibility, physicians and APP's can fit their rural locums work around their permanent job. It also provides opportunities for those retired from full-time work to take regular shifts to use their impressive and much-needed skills where they are valued. 
Take advantage of the many locums' benefits  
Working locum tenens provides a wealth of benefits. When you work with a reputable locum tenens agency, such as Integrity Locums, your experienced consultant can help you find your ideal locum tenens position. What's more, we'll help you arrange transport, accommodation and even take tedious paperwork off your hands. 
You can choose where in the country you work, make full use of your medical skills without the hassle of admin, and enjoy a high income. Working rural locums could be the opportunity you've been looking for.