3 Reasons Why Hiring Locums for Your Small Practice is a Good Idea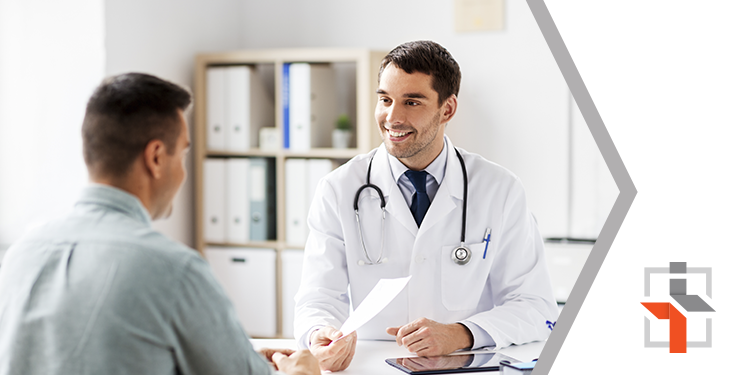 Small medical practices can face many unique challenges, from a lack of resources to difficulty recruiting and retaining staff and, of course, dealing with administrative burdens. Unfortunately, these issues can mean it's difficult to keep your practice profitable.
While some of these challenges are unavoidable, there are ways to overcome them. Hiring locum tenens physicians and advanced practice providers for your small private practice can help you address these concerns and ensure that your facility continues to provide high-quality care.
Here are three reasons why hiring a locums clinician is a good idea:
1.     Broadens scope of care
Hiring a locum tenens physician or APP with a specific skill set can help expand the scope of care that your practice offers, thereby attracting new patients and boosting your business.
For example, if you run a pediatric practice but are interested in offering prenatal care, hiring a locum OB/GYN who specializes in high-risk pregnancies would be a great way to get started.
Another significant benefit of expanding your practice is for the larger community, particularly if it has restricted access to healthcare or health care providers are scarce in your area.
Although you could also achieve these goals by hiring a permanent physician, adding a new team member without knowing if they fit your culture and practice can be risky. You may also be unsure if their specialty is truly needed in the community. Additionally, you reduce the cost of investment in a clinician since you won't have to pay for malpractice insurance or other benefits like medical coverage and retirement matches.
Hiring a locum physician allows you to trial a new service or care model before making a more long-term commitment. This is a wise precaution because, despite a thorough evaluation, you may find your clinic may not have the patient load to warrant a full-time physician of a particular specialty. When you test the waters with a locum, you can review the situation and redirect resources as needed.
Bringing in locums for new services also accelerates the speed of implementation for your new service offerings, as finding the ideal permanent staff member can take many months.
2.     Improves patient care
Expanding the medical services your small practice offers is just one of the ways that hiring locums can improve patient care.
One of the main benefits of having temporary coverage is that it helps minimize disruption when a physician is away on vacation, sick leave, or maternity leave. Patients, therefore, receive continuity of care, which is particularly critical for those with complex health issues.
The relief that locums provide is particularly important in smaller practices where there may not be another provider on staff who can offer coverage.
In addition, locum physicians can help to share the workload, which can be especially beneficial during busier times of the year. They can also help to mentor other staff members and teach them new techniques – something that's essential for maintaining optimal care.
3.     Boosts revenue
When permanent physicians are away on leave, it can significantly impact a small practice's revenue.
Not only does it mean that fewer patients are being seen, but it can also lead to a decline in productivity as other staff members try to cover the workload. The result is long wait times for appointments, ultimately leading to patients going elsewhere. It can also contribute to physician burnout, which can negatively impact patient care, and, ultimately, your bottom line.
Hiring locums helps prevent these scenarios by maintaining uninterrupted productivity, appointment schedules, and high-quality care standards. It also offsets any potential drop in revenue as you can continue billing for services. Locum physicians provide an efficient way for your practice systems to run smoothly for patients and the entire staff.
Hiring locums for your small private practice is beneficial for patients, staff, and your revenue
Locum tenens play a critical supportive role in the modern healthcare system. Overall, there are countless reasons why hiring locums is a good idea. They can help small practices overcome many challenges, including expanding the scope of care, providing continuity of care, sharing the workload, and preventing a decline in revenue.
They're an essential part of any practice and help ensure that your patients receive optimal, high-level care and that your clinic remains successful and meets the community's needs.
If you're thinking about hiring a locum, contact Integrity Locums today. We can help you find the perfect match for your needs. Consider that using locum tenens services at your practice may be just what the doctor ordered to help your practice survive — and thrive.