Top 3 Incredible Beach Destinations For Locums Assignments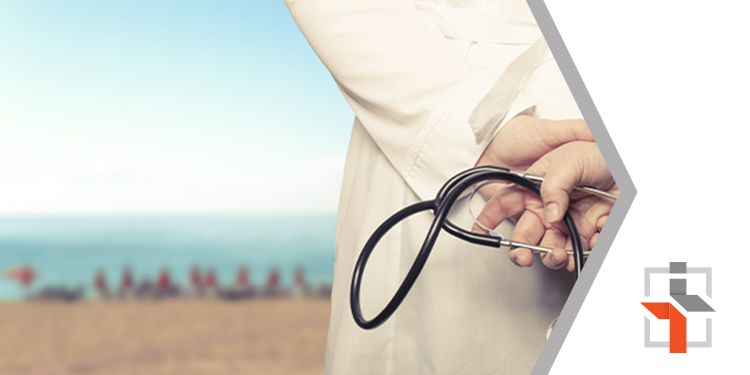 Working as a locum tenens physician or Advanced Practice Provider offers many advantages over traditional employment. Perhaps the most enticing is the freedom to choose your destination. You can travel to new and exciting places while enjoying a healthy income. Plus, you'll have the opportunity to meet new people and build your experience of different healthcare systems. 
Additionally, locums can often find work at short notice, making it the perfect option for those who need flexibility in their schedules. And finally, locums typically receive higher pay rates than permanent physicians and APPs.  
Whether you want to work in a rural area or a big city for short-term or long-term assignments, locum tenens is a great way to expand your horizons. Furthermore, you'll find opportunities for locum physicians all over the country.  
If you're looking for beach destination locums assignments to recharge your batteries while practicing medicine, here are three of our favorite locations. 
The Caribbean: St. Maarten, Aruba, Curacao

 
When the winter cold starts to bite, a change in climate is well overdue. So, if you're searching for a warm-weather assignment with lots of outdoor activities, why not try life among the palm trees?  
The Caribbean provides opportunities across a diverse range of cultures, although English is widely spoken in many areas. People tend to be relaxed and friendly and enjoy life to the fullest.  
Many of these countries are popular vacation spots, meaning that there are usually opportunities for locum physicians who enjoy activities scuba diving, snorkeling, and boating. 
St. Maarten 
St. Maarten is an island in the Caribbean, part of the Netherlands Antilles and the French West Indies. It's known for its beautiful beaches, casinos, duty-free shopping, and lively nightlife.  
The island has the largest port in the region, making it a major transport hub for cruise ships and yachts. In addition, many visitors come to St Maarten for its excellent medical facilities, so it's easy to find locum jobs on this island. 
Aruba
Aruba is another popular Caribbean Island known for its beautiful beaches. It's also one of the safest places to visit in the region.  
This tiny island has an open economy, which means plenty of opportunities for locums who want to expand their skills while experiencing a different healthcare system. Locum work on this island tends to be available for a few weeks at a time, but you could also find work that lasts several months.  
Curacao
Another Caribbean destination is Curacao, an island in the southern Caribbean Sea. It's part of the ABC Islands together with Aruba and Bonaire, located approximately 10 miles from one another.  
Bordered by beautiful beaches, Curacao is a great place to relax and recharge your batteries. Locums will find that this location offers excellent living conditions and an ideal climate that favors outdoor activities such as scuba diving or swimming in the crystal-clear waters of the Caribbean Sea. 
Search our locum tenens jobs in the Caribbean. 
California

 
If you're looking for a locum position that combines culture with sun and sand, try California.  
This popular destination offers opportunities in major cities, including Los Angeles and San Diego, but it's also possible to find rural assignments in the northern part of the state.  
California has many cultural and historic sites and offers plenty of outdoor activities such as hiking and camping.  
You'll find many LA locums jobs in the southern part of the state, where you can enjoy a busy nightlife with an impressive range of restaurants and bars.  
Malibu is another popular destination for those who want to enjoy beach life, while Santa Monica is known for its excellent shopping, nightlife, and live music. 
Search our locum tenens jobs in California. 
Virginia Beach

 
This destination offers more than just beach life. Locum physicians and APPs will find that this city offers tremendous professional growth and development opportunities, thanks to its many teaching hospitals and academic institutions.  
Benefits of working locums assignments in Virginia Beach include taking advantage of coastal recreation in this popular tourist destination while working in an active community that has lots to offer, including its own symphony orchestra. Plus, the area has excellent weather for outdoor activities throughout the year, making it an ideal location to enjoy surfing or kayaking on the nearest beach. 
One of the best things about Virginia Beach is that it's easy to travel around the area, especially considering its proximity to Washington DC. 
Search our locum tenens jobs in Virginia.