Tips for Planning Your Emergency Staffing Support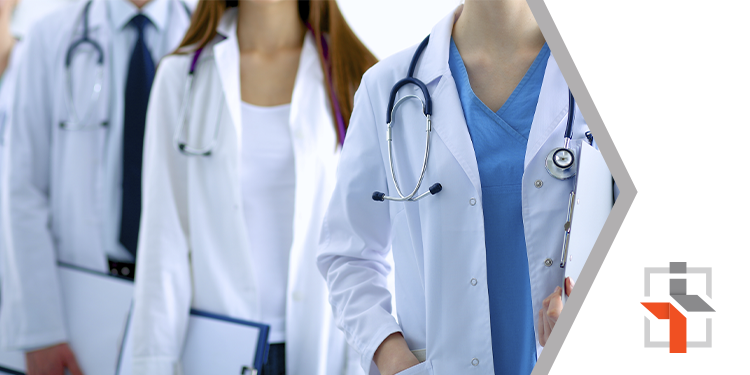 Crises happen and can arise at any given moment. From situations like power outages, flooding, natural disasters, the opioid epidemic, and of course, pandemics, health facilities can experience significant change and upheaval in the blink of an eye.
Hospitals and clinics are critical parts of the community, and when they are in crisis, the results can be devastating. When there aren't enough physicians, APPs, and nurses on staff during emergencies, the situation can rapidly escalate as patients gather, waiting their turn in the ER or clinic space.
Emergency staffing support is a crucial aspect of running a facility and mitigating crises. It shouldn't be left to chance. It's essential to plan for all potential scenarios to keep organizations always running efficiently — even without enough full-time staff on hand.
However, it's challenging to maintain a healthy balance between short-term, part-time, and full-time staff. So how do you manage when emergencies strike?
Working with a locum tenens agency, such as Integrity Locums, provides the ideal solution. We can assist with emergency staffing support to help you maintain quality patient care during unpredictable times, leaving no coverage gaps or delays in treatment due to a lack of licensed medical professionals.
Preparing for emergencies by creating a solid strategy is beneficial from both medical and management perspectives as it improves morale among staff, leading to better patient outcomes. Here are our tips on planning emergency staffing support.
Partner with Integrity Locums
A robust backup plan is fundamental to successfully navigating an emergency. The ideal scenario is to have an available pool of doctors and APPs, with guaranteed availability no matter what happens at your facility.
When continuity of care is broken due to a scarcity of qualified personnel on hand during an emergency or pandemic situation, it becomes harder for clinic managers or hospital directors to allocate resources efficiently as usual. Additionally, staff burnout is a leading cause of stress and can lead to errors inpatient care.
Partnering with Integrity Locums ensures that you'll always be prepared and have a capable staff where and when you need them most. Hiring locum tenens is an agile solution to managing a temporary overload of patient cases, covering irregular hours, or working on specialist issues outside your facility's usual scope. Essentially, you have a flexible, adaptable pool of temporary, reliable medical staff at your fingertips during emergencies, no matter your location.
Integrity Locums has been placing physicians, APPs, and nurses throughout the country since 2012, so we understand your staffing needs. As a result, our dedicated healthcare consultants can find qualified medical professionals fast—even during peak hours of crisis—helping alleviate stress, burnout and maintain morale.
Create an emergency strategy
Healthcare emergency preparedness requires a comprehensive strategy. Placing staff members in temporary roles, whether to cover the vacation, sick leave, maternity leave, or other leave of absence of your full-time employees or replacing retiring doctors, is challenging enough without worrying about unforeseen crises.
Healthcare facilities need strategies in place so that in emergencies such as COVID, they can continue to function as the focus shifts to acute care. During a crisis, key resources are redirected to saving the most lives possible while upholding standards of patient care. Therefore, astute decisions must be made regarding allocating limited provisions, including staffing, as demand outweighs supply.
An emergency strategy must balance optimal patient care with the reality of significantly limited amenities. Stretching resources too thinly in one team or department results in significant stress and pressure that can lead to gaps in patient care that could impact lives.
Facilities must establish a culture of planning for emergencies and communicating with all staff members. Understanding which staff members are available and willing to step in when required allows a crisis team to be more efficient and effective in their mission.
Keeping staff members informed strengthens lines of communication and decreases the likelihood of unpleasant surprises in a critical situation. In addition, a healthy dialogue about staffing needs reduces the risk of overwhelm and burnout and allows managers to plan for potential staffing shortfalls.
Tips for planning emergency staffing
Here are our tips for successful emergency staffing support planning:
Preparation is paramount, and facilities must have transparent policies to outline accountability and safeguard staff members.
Make provisions for staff coverage during vacations, maternity leave, or other absences.
Value open communication and engage physicians and nursing team leaders in discussions regarding meeting staff and patient needs during times of crisis.
Take a systemic approach to staffing by maintaining balanced resource allocation across the facility to avoid overwhelming a single team.
Understand the skill set of each team and align their competencies with the complexities of patient care.
Implement policies and procedures that define terminology and practice considerations that keep both staff and patients safe
Create a plan for emergency charting and documentation and communicate these details to all relevant staff members.
Include a comprehensive mental health support structure to ease burnout and allow for staff respite.
Plan for temporary suspension or redistribution of nonessential care.