The Multiple Benefits of Working Locum Tenens Part-Time vs. Full-Time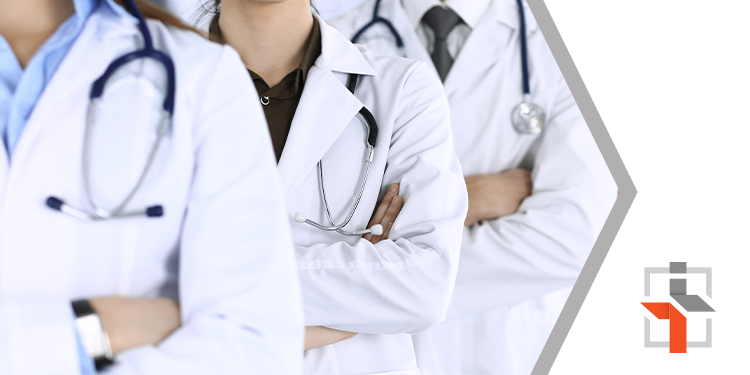 The benefits of working locum tenens are numerous. As a locum tenens physician or advanced practice provider, you can work as little or as much as you like, set your own schedule, choose the assignments that appeal to you the most and balance your work and home life as you see fit. You'll also be free to work at multiple facilities, such as hospitals, clinics, and private practices, providing you with a broader range of experiences and exposure to different patient populations.
There are also financial benefits to working locum tenens, as locum tenens physicians and APPs can often command higher hourly rates than those in traditional, full-time positions. Therefore, you can earn a higher income while working fewer hours, and you may also find positions that offer travel and lodging allowances.
Some physicians choose to work locums part-time, covering a few shifts each month to supplement their regular income. Conversely, others work locum tenens full-time, using the flexibility and freedom of locums work to create a lifestyle that works best for them. Ultimately, the decision of how much or how little to work is up to you.
Whether you're looking for a way to supplement your income by working locums part-time or seeking full-time work that offers greater independence, working locum tenens may be the right choice for you. Both working styles have their own unique set of advantages. Let's take a closer look at the benefits of each.
The advantages of locums part-time
Many doctors don't realize they can work locums part-time to maximize their earning potential. When you partner with an experienced locum tenens agency, you can discuss your availability and only take assignments that fill gaps in your schedule.
You could pick up a few extra shifts each month on short notice or work a regular day each week to supplement your income without any long-term commitment. Or perhaps you're looking for a way to transition into retirement and want to reduce your hours gradually.
Working locums part-time offers the perfect solution as it allows you to control how much you work. It's ideal for physicians who want to earn more money without increasing their workload or those who only have limited availability. A considerable bonus is that locums' positions often command a higher hourly rate than regular, full-time positions.
Covering just a couple of shifts every month can make a big difference to your bank balance, especially if you're working consistently. And because there's no need to give notice when taking on a locum assignment, it can be a great way to keep your income flowing during periods of unemployment or while waiting for a full-time position to start.
Another advantage of working locums part-time is that you can try out different facilities, caring for patients of different ages, from various backgrounds, and with a range of medical conditions. This can help broaden your skillset, expand knowledge, and build confidence. You can also use locum tenens work to try different practice settings before committing to a full-time position.
The benefits of locum tenens full-time
If you're looking for a greater sense of autonomy and flexibility in your career, working locum tenens full-time may be the right choice for you. When you work full-time as a locum tenens physician, you can take on as many or as few assignments as you like, giving you complete control over your workload and schedule.
You can use locum tenens work to travel and explore different states throughout the country. Or you may prefer to stay close to home and work at medical facilities in your area.
Many full-time locums thrive on the variety and independence that their career provides. They enjoy the challenge of working in different settings and specialties with diverse teams and getting to know a wide range of patients. If you're the type of person who loves change and enjoys adapting to new environments, working locums, full-time may be the perfect fit for you.
Also, if you've retired, there's the option to continue working in medicine by picking up full-time contracts whenever you like. So, you can fully enjoy your retirement but still earn great money and maintain sharp skills.
Another surprising benefit of full-time locum tenens work is that there's less administrative hassle. Because you're working in a temporary position, you're not involved in the stresses of coding, billing, and other ancillary activities that keep medical facilities running. Without the nuances of traditional work, you'll have more time to focus on the parts of the job that you love.