The Best Delivery Meal Kits for Busy Locum Tenens Providers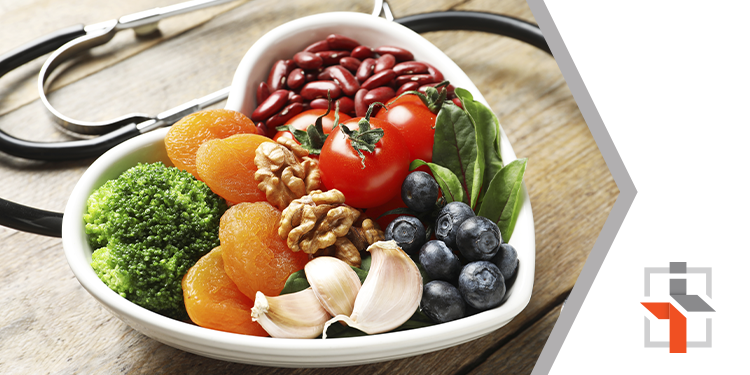 Busy locum tenens providers are often in need of quick, healthy food options for their on-the-go lifestyle. When you're absorbed in a hectic work schedule whipping up a meal is often challenging, and eating a nutritious, balanced diet can fall by the wayside. Despite your best intentions, it's often easiest to choose fast food or a microwavable dinner when it's the end of the day and you're exhausted.
However, there's an alternative to either trekking to the grocery store or grabbing take-out. Delivery meal kits are the newest trend in hassle-free healthy food options. These kits are often more nutritious than restaurant meals and take less preparation than cooking from scratch. You'll receive everything you need to prepare healthy, tasty meals at home with minimal time and effort.
But with so many different meal kit delivery services out there, it can be hard to know which one best suits your needs. So, because we know how busy you are, in this article, we look at the best meal delivery kits for hard-working locum tenens providers.
Home Chef
Home Chef is an excellent option for the novice entering the world of meal delivery kits. They aim to simplify home cooking by providing a range of fast, easy-to-prepare meals, starting at just $6.99 per serving.
You can choose from a vast range of food options according to the cooking experience you prefer. The easy meal kits come with pre-portioned ingredients that you can have on the table in under 30 minutes. If that sounds like too long to wait, they also have 15-minute meal kits and fully prepared oven-ready dishes if cooking of any description feels like too much work.
The weekly menu rotates, meaning you always have at least 20 recipes to choose from with the additional option of customizing the meal's protein source. Menu items include pork bulgogi bowl, chicken gyro bulgar bowl, cherry ancho duck breasts, and chicken ramen in a shoyu-style broth.
What's more, they also have a special discount for healthcare providers.
HelloFresh
HelloFresh has gained popularity because of its straightforward directions for gourmet-style meals. In addition, HelloFresh focuses on high-quality ingredients such as hormone-free chicken and sustainable seafood with some organic produce.
You can opt for two to five meals delivered each week and find kits to suit families and those following vegetarian, low-carb, or low-calorie diets.
Meals cost between $8 – 11 a serving. However, as a healthcare hero, you'll receive a 50% discount on your first box and 15% ongoing.
Blue Apron
Blue Apron is one of the original meal delivery kit companies, and it's still popular for its generous portions, fresh ingredients, and easy to prepare meals. In addition, many clients are impressed by Blue Apron's recipes, which are intuitive, clear, and concise, making them ideal for the less confident chef.
Vegetarians, meat-eaters, and people with various dietary patterns can find low-calorie and diabetes-friendly options, but you won't find gluten-free, vegan, paleo, or keto choices. On the plus side, Blue Apron ingredients are non-GMO, hormone-free, and seafood is sustainably sourced.
You'll receive all the ingredients you need from protein, sides, fresh produce, and even herbs and spices to create a complete meal from various cuisines. Current offerings include vegetarian hot truffle honey white pizza and pesto and kale pasta with almonds. In addition, omnivores can choose from spicy maple glazed tilapia, spicy honey-soy chicken and broccoli, turkey meatballs and bok choy, or zesty shrimp and bucatini pasta.
You can choose meals to serve two or four people and order from two to four recipes each week. Each serving cost around $10 plus shipping.
For an additional $66 a month, Blue Apron will deliver six bottles of red, white, or a mix of wine that pair with your chosen meals.
Green Chef
If you're health-conscious and prefer to eat fresh and organic, then Green Chef could be an ideal option for you. If you're vegetarian, it's a solid choice as the plant-based menu includes delicious options like mushroom and black bean enchiladas with chimichurri sauce or acho-lime sweet potato bowls. They also have plenty of organic meat and fish choices with a wide variety of cuisines and flavors.
Green chef offers a wide range of dietary options such as keto, gluten-free, paleo, and more in their Balanced Living, Keto + Paleo, and Plant-Powered meals. Plus, you're assured their ingredients are organic and contain no GMOs, pesticides, or antibiotics. You'll also find Green Chef packaging eco-friendly and recyclable.
A drawback with Green Chef is the lack of customization options. However, choosing your meals is straightforward, and you'll pay around $12 per serving.