Specialty Spotlight-Occupational Medicine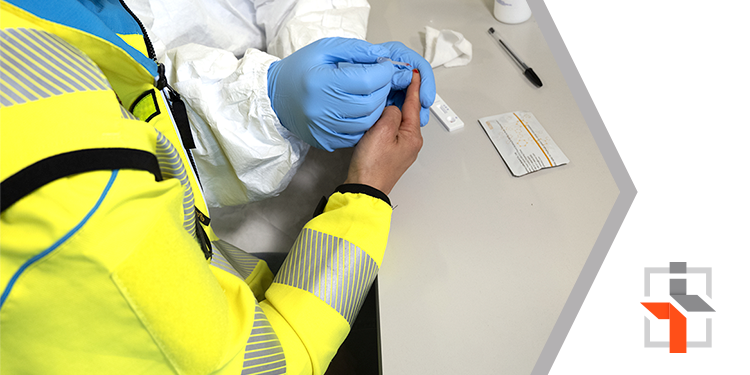 The field of medicine encompasses many different specialties. Some (Cardiology, Oncology, Family Practice) are more commonly known than others. However, some of the more specific specialties offer rewarding opportunities for physicians and APPs. One less known, but equally necessary specialty is occupational medicine.
Occupational medicine is a field that focuses on the health and safety of workers in their place of work. It is multidisciplinary, meaning it considers not only the physical health of employees but also their mental and social well-being.
There are many reasons why occupational medicine is an attractive option for locum tenens physicians and advanced practice providers. First and foremost, it offers the opportunity to make a real difference in the lives of workers. In addition, occupational medicine is a highly varied field, with practitioners working in various settings, from factories to office buildings.
Finally, occupational medicine is a growing field. As more and more companies focus on the health and safety of their employees, the demand for qualified occupational medicine physicians is expected to increase.
Occupational medicine may be a good specialty for you if you're looking for an opportunity to make a difference in workers' lives and explore a highly varied field.
What is occupational medicine?
Occupational medicine, also called occupational health, is a field that focuses on the health, well-being, and safety of employees in the workplace. It may encompass a person's ability to perform work, the workplace's physical, chemical, biological, and social environments, and the potential health impact of environmental exposure.
Occupational health practitioners promote health in the workplace and help prevent and manage occupational and environmental injury, illness, and disability. Doctors may be involved in training personnel about workplace safety and performing pre-employment health assessments.
Occupation health doctors work with employers to create policies and procedures that protect workers from workplace hazards and provide medical care to workers who suffer injuries or illnesses due to their job. They may also be involved in educating workers about how to stay safe on the job.
Physicians trained in occupational medicine must be up-to-date on federal and state regulations for workforce health and safety. These include:
Occupational Safety and Health Administration (OSHA)
Department of Transportation (DOT)
Federal Aviation Administration (FAA)
Understanding these regulations allow clinicians to create the best treatment plans for employees and perform regulatory examinations according to the standards set by each agency.
How to become an occupational health physician?
Physicians who intend to specialize in occupational health must undertake a 4-year bachelor's degree, followed by 4 years of medical school. They will then complete a 3-year residency training in either Internal Medicine or Family Practice. Additional certifications in Occupation Health can be obtained post-residency.
Additionally, doctors can pursue voluntary board certification in occupational health through the American Board of Preventative Medicine (ABPM). To be eligible for ABPM certification, physicians must have a valid medical license and have successfully completed an approved training program or practice experience that confirms their ability to provide quality patient care.
What does an occupational health physician do?
An occupational health physician's primary responsibility is to protect workers' health in the workplace. To do this, they may:
Monitor and identify workplace hazards
Design and implement health and safety programs
Conduct physical examinations to determine fitness for duty
Provide surveillance exams for high-risk occupations
Diagnose and treat work-related injuries and illnesses
Provide employee education on health and safety topics
Conduct research on occupational health issues
Hold vaccination clinics
Perform toxicology exams
Assist with Department of Transportation (DOT) exams
Support employee rehabilitation
Locums' occupational health salary
Occupational health doctors earn an average of $110 per hour working locum tenens.
Find an occupational medicine job with Integrity Locums
Integrity Locums offers a wide variety of occupational medicine jobs for physicians and APPs. Many of these assignments also accept Family Practice, Urgent Care, and Internal Medicine certifications, which is ideal for clinicians who do not have specific occupational medicine training but still wish to work in this field.
Whether you are looking for a long-term assignment or something short-term, we can help you find the right opportunity. Our experienced consultants work with you to understand your preferences and connect you with positions perfect for your needs.
If you are interested in finding an occupational medicine job, contact us today. We're here to find high-caliber doctors and APPs their ideal positions.