Specialty Spotlight: General Surgery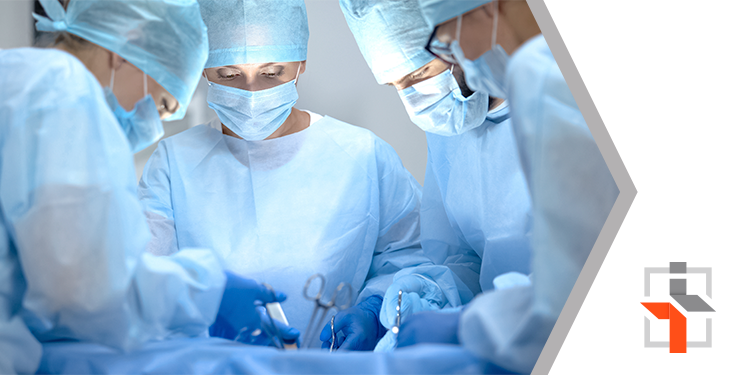 Surgeons improve the lives of their patients through their dedication and expert care. As a result, they're in high demand, and their skills are always in need.
General surgeons are trained to perform a wide range of surgical procedures on patients of all ages. They can treat conditions affecting any area of the body and often work in teams with other specialists to provide comprehensive preoperative, operative, and postoperative care. In some cases, they're also involved in research or teaching.
There are many reasons why pursuing a career in general surgery is an appealing option for locum tenens physicians. First and foremost, surgeons improve people's quality of life. They use their knowledge and skills to carry out lifesaving procedures every day. In addition, surgeons enjoy a high degree of autonomy and responsibility. As a surgeon, you'll be able to make decisions about patient care and will be held accountable for the outcomes of your surgeries.
General surgeons also enjoy a high degree of job satisfaction. There is a great sense of accomplishment that comes with being able to help people in such a direct and meaningful way. If you're looking for an enjoyable career where you can make a meaningful difference in the lives of others, this may be the perfect specialty for you.
What is general surgery?
General surgery focuses on diagnosing and treating a wide range of conditions throughout the body.
These highly skilled medical professionals are trained to perform a variety of procedures, including but not limited to:
Abdominal surgery
Breast, skin, and soft tissue surgery
Endocrine surgery
Gastrointestinal surgery
Surgical oncology
Pediatric surgery
Transplant surgery
Trauma and critical care surgery
Vascular surgery
All surgeons begin training in general surgery and many complete additional subspecialty training in a particular area of surgery.
Besides performing a comprehensive range of surgical procedures, general surgeons also play a primary role in their patients' preoperative, postoperative, and follow-up care. If a general surgeon works in a rural location, where access to specialist care is limited, they may provide emergency care and perform a wider range of surgeries.
What are the responsibilities of a general surgeon?
A general surgeon's day-to-day responsibilities vary depending on their workplace, area of specialty, and patient population. In most cases, however, surgeons can expect to:
Carry out diagnostic tests and procedures to determine the nature and extent of a patient's condition
Develop and implement treatment plans to address a patient's individual needs
Perform surgical procedures to treat a wide range of conditions
Provide care, support, and advice to patients before, during, and after surgery
Coordinate with other members of the healthcare team to provide comprehensive care
Stay up to date on advances in surgical techniques and treatments
How to become a general surgeon?
Physicians who want to become general surgeons must complete a minimum of 13 years of education and training, including:
4-year undergraduate degree followed by the Medical College Admission Test (MCAT)
4 years of medical school
5 or 6 years of residency training in general surgery
1 year of fellowship training (optional)
Surgeons can pursue voluntary board certification in general surgery through the American Board of Surgery (ABS). To be eligible for ABS certification, surgeons must hold a valid medical license, complete an accredited residency training program, and pass several written and oral examinations.
Where do general surgeons work?
Most general surgeons work in hospitals or clinics, but some also have private practices.
Surgeons typically work long hours, including overnight and weekend shifts and on-call rotations, depending on their place of work. They may also be required to travel to see patients who live in remote areas.
Find a general surgeon job with Integrity Locums
Integrity Locums offers several general surgery locum tenens jobs across the United States. With our easy-to-use job search, you can find the perfect position to fit your unique skillset and preferences.
We also offer a variety of resources to help you make the most of your locum tenens experience, including housing and travel assistance, competitive pay rates, and more.
If you're looking for your next general surgery job, contact us today. We're here to help high-caliber physicians like you find rewarding positions that fit your lifestyle.