Specialty Spotlight: Gastroenterology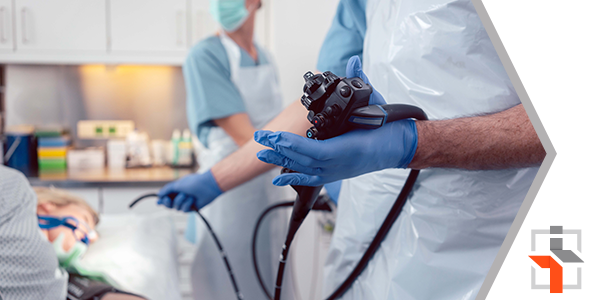 Gastroenterologists are expert doctors who diagnose and treat disorders of the gastrointestinal (GI) tract, also known as the digestive system.
Any condition affecting the esophagus, stomach, small intestine, large intestine (colon), rectum, or anus comes under the remit of these expert clinicians. These issues encompass everything from gastroesophageal reflux disease (GERD) and acid reflux to irritable bowel syndrome (IBS) and Crohn's disease. Gastroenterologists use a variety of tests and procedures to diagnose and treat these digestive problems.
A career as a gastroenterologist is incredibly rewarding. It's an opportunity to help patients suffering from debilitating and often painful GI disorders. It's also a constantly evolving field. New treatments and technologies are being developed all the time, so there's always something new to learn and skills to perfect. There are also options to work in academia and clinical research.
There are countless reasons to choose gastroenterology as your specialty. If you're passionate about improving people's lives and excited by the challenge of diagnosing and treating complex diseases and conditions, gastroenterology could be the perfect fit.
What is gastroenterology?
Gastroenterology is the study and treatment of disorders and problems associated with the gastrointestinal system, including the esophagus, stomach, small intestine, colon, rectum, pancreas, gallbladder, bile ducts, and liver.
A gastroenterologist must have an in-depth knowledge of the physiology and anatomy of the gastrointestinal tract and a thorough understanding of how diseases and disorders can affect this complex system.
They diagnose and treat conditions including:
GERD
Crohn's disease
Ulcerative colitis
Celiac disease
Hepatitis
Gallstones
Pancreatitis
Colon and stomach cancer
Constipation
Acid reflux
Chronic diarrhea
Liver cirrhosis
Hemorrhoids
Lactose intolerance
Nutritional disorders
Gastroenterologists use a variety of tests and procedures to diagnose and treat these disorders, including:
Endoscopy
Colonoscopy
Flexible sigmoidoscopy
Barium enema
Biopsy
Percutaneous endoscopic gastrostomy (PEG) tube placement
Gastroenterologists may opt to further focus their practice on a particular area of interest, such as hepatic diseases, gastrointestinal oncology, or motility disorders.
What are the responsibilities of a gastroenterologist?
A gastroenterologist's daily responsibilities vary depending on their specific area of focus but may include the following:
Seeing clinic patients
Ordering and interpreting diagnostic tests
Developing and implementing treatment plans
Performing endoscopic procedures
Providing patient education on GI disorders and their management
Coordinating care with other members of the healthcare team, such as surgeons, oncologists, and dietitians
Researching new diagnostic and treatment methods
Where do gastroenterologists work?
Many gastroenterologists work in hospitals, clinics, or other healthcare settings but may also have private practices. They may provide endoscopy services and other diagnostic procedures for their own patients, those referred by other clinicians, or both.
In academic settings, gastroenterologists may also perform clinical research and teach medical students and residents.
How to become a gastroenterologist?
Following medical school, gastroenterologists complete a 3-year internal medicine residency and a further 2- or 3-year fellowship in specialized gastroenterology training.
Fellowship training is a rigorous program where clinicians develop a detailed understanding of gastrointestinal diseases. They also have dedicated training in endoscopy, including how and when to perform procedures, methodology, techniques such as polyp removal and hemostasis, and using sedating medications for patient comfort and safety.
After the successful completion of a gastroenterology fellowship, these highly trained specialists have broad scientific knowledge, internal medicine training, and expert endoscopic skills. When integrated, these elements provide patients with the best possible health care. They are also eligible for certification in gastroenterology by the American Board of Internal Medicine. Once they successfully complete this examination, they are Board Certified.
Find a gastroenterology job with Integrity Locums
Integrity Locums offer gastroenterologists a variety of exceptional locum tenens opportunities. We work with facilities across the United States that need your help and expertise, and our goal is to match you with the perfect job.
We also provide valuable resources to help you with your locum tenens journey, including housing and travel assistance, impressive pay rates, and a team of knowledgeable and experienced consultants to answer any questions.
If the appeal of setting your own schedule, working in a new and exciting location, and earning great pay sounds like a good fit for you, see our latest gastroenterology jobs, or contact us today to get started.