Specialty Spotlight: Anesthesiology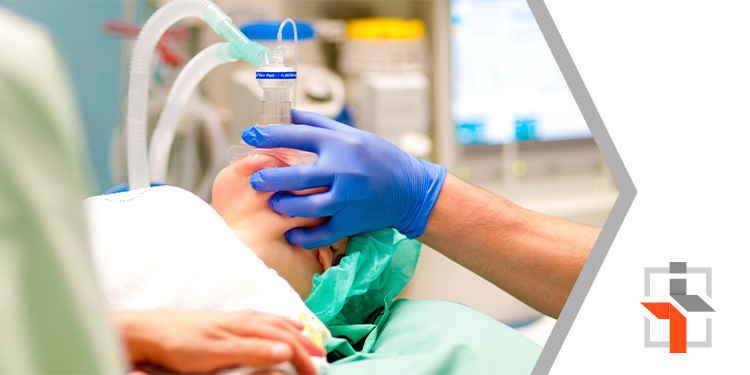 Worldwide, an incredible 310 million major surgeries are performed annually, with around 40 to 50 million in the United States. Safe and effective anesthesia ensures these procedures go as smoothly as possible.
Anesthesiology is an extremely specialized field. These highly trained doctors are responsible for administering anesthesia to patients before, during, and after surgery. In addition, they play an essential role in maintaining pain management and patient safety throughout these life-changing operations.
Anesthesiologists must be able to think on their feet and make quick decisions in order to keep patients stable. They must also be excellent communicators, as they often work with other surgeons and medical staff to coordinate care.
In this Specialty Spotlight, we explore the role of anesthesiologists in more detail, from their medical training to their job responsibilities.
What is an anesthesiologist?
Anesthesiologists are medical doctors who manage the perioperative care of patients of all ages before, during, and after surgical procedures. These may range from simple, routine surgeries, such as tonsillectomies, to complex, major operations, such as heart or multiple organ transplants.
They specialize in the administration of anesthesia and pain management. Anesthesia is a drug-induced state of unconsciousness that allows patients to undergo surgery without feeling pain. Pain management is a vital part of anesthesiology. It involves various techniques to control patients' pain, encompassing everything from over-the-counter medication to more sophisticated methods, such as nerve blocks and epidurals.
These physicians must have a solid understanding of how the body works and responds to different drugs. They conduct pre-operative evaluations and use this knowledge to tailor each patient's anesthesia care plan according to their individual needs. They then follow this plan and monitor the patient's vital signs during surgery to ensure they remain safe and comfortable.
After surgery, anesthesiologists provide pain relief and monitor the patients as they recover from the anesthesia. They may also guide postoperative pain management strategies.
Besides comprehensive medical training, anesthesiologists must also have excellent communication and teamwork skills. They work as part of a surgical team and must be able to coordinate care with surgeons, nurses, and other medical staff. This teamwork is essential for providing successful patient outcomes.
How to become an anesthesiologist?
To become an anesthesiologist, students must complete a 4-year bachelor's degree and another 4 years of medical school.
Doctors must then complete a 4-year residency in anesthesiology in a program accredited by the Accrediting Council for Graduate Medical Education (ACGME).
During this time, residents learn how to administer and manage anesthesia care for various types of surgery. They also receive training in:
pre-operative medical evaluations
management of pre-existing disease
pain management
critical care medicine
emergency medicine
life support
intraoperative ventilation
postoperative recovery
intensive care medicine
chronic and acute pain management
To become board-certified, anesthesiologists must pass written and oral board exams following completion of residency. Most anesthesiologists in the U.S. are board-certified, either by the American Board of Anesthesiology (ABA) or the American Osteopathic Board of Anesthesiology (AOBA).
After residency, anesthesiologists may then opt to complete a year of additional fellowship sub-specialty training. Options include:
pain management
sleep medicine
cardiothoracic anesthesiology
pediatric anesthesiology
neuro-anesthesiology
regional anesthesiology
ambulatory anesthesiology
obstetric anesthesiology
critical care medicine
What does an anesthesiologist do?
Anesthesiologists have a broad scope of responsibilities that begin before surgery and continue through to the postoperative period. These include:
Pre-operative evaluation: Anesthesiologists conduct pre-operative evaluations to assess each patient's individual medical needs and ensure they are fit for surgery. This includes taking a thorough medical history, ordering diagnostic tests, and developing an anesthesia care plan.
Manage anesthesia: Anesthesiologists use various drugs and techniques to induce and maintain anesthesia. This includes administering general anesthesia, which leads to unconsciousness, as well as regional or local anesthesia, which numbs a specific area of the body. They also monitor vital signs and manage any problems during surgery to ensure the patient remains safe and comfortable and manage any problems
Postoperative care: After surgery, anesthesiologists provide pain relief and monitor patients as they recover from anesthesia in the recovery room. They decide when the patient has recovered enough to move to a regular room, intensive care unit, or home. They may also guide postoperative pain management strategies, such as medication or physical therapy.
Find anesthesiologist jobs with Integrity Locums
Integrity Locums has a wide variety of anesthesiologist assignments throughout the U.S. We offer short- and long-term contracts in various practice settings. Contact our expert consultants to find your perfect locum tenens role.