Preparing for the Future: 4 Ways Locum Tenens Can Help
Benefits of Hiring Locum Tenens.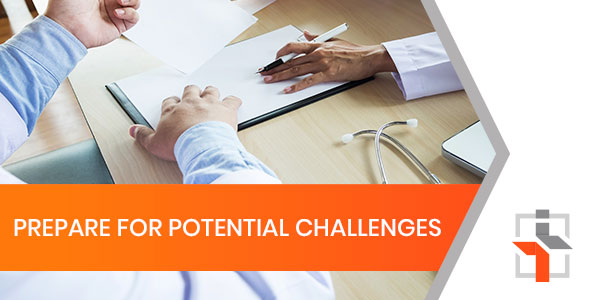 Last week, we shared with you three ways Integrity Locums can help you optimize your revenue while minimizing your costs today. Integrity Locums is also available to support you with many of the potential challenges that may be introduced as you work towards operating at 100% capacity.
Reduce Risk of Physician Burnout
With a staggering 448,000 healthcare job losses over the last two months, healthcare organizations are soon going to feel the familiar sting of provider burnout—you'll be asking your providers to do more with less, which can result in overworked and unhappy providers. Hiring freezes across organizations will further exacerbate the problem.
Provider burnout has proved to be a risk to both revenue and reputation and was identified as an epidemic among providers even before the coronavirus pandemic. As you're ramping up patient cases, common staffing solutions like mandatory overtime and increased patient loads—plus the additional charting that accompanies the cases—may stretch your providers too thin.
If adding additional permanent providers is not an option due to financial uncertainty, hiring locum tenens providers will help you sustain quality patient care while offering relief to your permanent providers. Locums providers can help you cover any number of shifts while you're working towards recovery.
Prepare for Patient Surges
Soon, patients who delayed elective procedures will be ready to reschedule. Predictably, the increase in demand will cause a strain on your staffing schedule given the difficult staffing decisions your healthcare organization likely had to make recently. However, an increase in demand many not immediately justify permanent hires. Locum tenens providers can help you bridge the gap between increased demand and financial stability for permanent staffing solutions.
Adding to the known backlog of cases is the reality that many private practices will be forced to close their doors indefinitely, causing patients to seek care at remaining healthcare organizations. In fact, more than 60,000 private family practices are forecasted to sunset their services by the end of June as a result of the financial turbulence the current pandemic has caused. This can mean more patients with fewer providers to treat them.
Plan for Schedule Modifications
Even if you recall most of your furloughed providers, many healthcare organizations will opt to extend hours, add appointments on days not typically available for procedures, and expand service offerings to counterbalance the lost revenue that occurred during the pandemic. Hiring locum tenens providers to manage your patient cases during abnormal hours or adding locums subspecialists to work on cases out of your facility's current scope is a more flexible solution than hiring permanent providers who may or may not be required when your healthcare facility equalizes.
Increase Credentialing Efficiency
As hospitals looked for cost-savings organization-wide, many team members in the recruiting, credentialing and privileging offices may have been laid off, limiting their department's ability to efficiently onboard providers. Integrity Locums has a full staff of credentialing experts who gather all the necessary documents required for credentialing and privileging. Our credentialing team members are the best in the business and can act as an extension of your team to help your internal credentialing teams work more resourcefully.
Integrity Locums is Ready When You Are