Practicing Primary Care: Internal Medicine Vs. Family Practice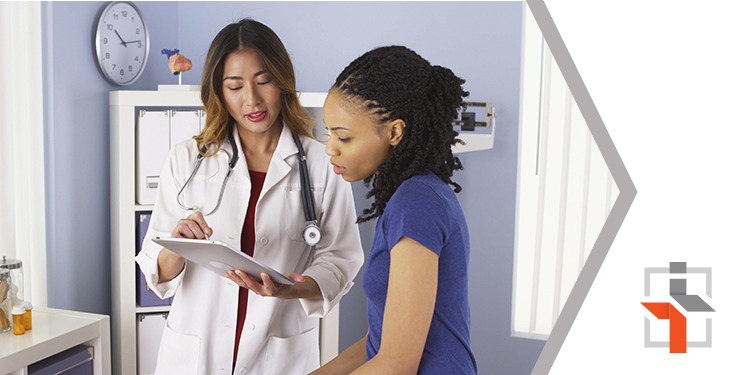 Almost 300,000 physicians opted for practicing primary care over other medical specialties, according to the Association of American Medical Colleges 2020 Physician Specialty Report.
Practicing primary care means being able to develop solid relationships with patients and continually having the opportunity to expand your knowledge base. If you decide to work in this field, you're the first line of defense when it comes to diagnosing and treating a vast range of health problems.
You're a medical Jack-of-all-trades. You'll address everything from diabetes and depression to acne and arthritis and do so with an empathetic understanding that extends beyond pure medical management. As the patient's first point of contact, you'll manage their health concerns and coordinate their care with various specialists.
Primary care physicians often note that one of the most significant rewards of the job is caring for people and their families throughout their lives. Plus, no two days are ever the same, meaning that monotony is never an issue.
Within primary care, there are sub-specialties, including internal medicine and family practice. As both may be referred to as general practice, clarifying the differences can help those entering the field decide which is a better fit for them.
Internal medicine
Internal medicine is primarily concerned with preventing, diagnosing, and treating diseases within the adult population. These issues may range from minor health conditions to complex and life-threatening diseases.
Some of the more common issues patients present with are allergies, colds and flu, diabetes, hypertension, depression, and a plethora of aches and pains.
Internal medicine physicians, or internists, focus on applying scientific knowledge and clinical expertise to care for their patients. Their role model is Sir William Osler, the "father" of internal medicine.
Internal medicine doctors dedicate at least three years of training to learning how to prevent, diagnose, and treat health conditions affecting adults. Because of their incredibly comprehensive knowledge base, they're sometimes referred to as 'doctor's doctors,' as they may be called upon as consultants for puzzling diagnostic conundrums.
Family practice
Family practice physicians are not limited to treating particular diseases or organs. Rather they provide comprehensive and continual healthcare for family members of all ages and act as the first point of contact for any health concerns.
These highly skilled doctors have an in-depth understanding of the social determinants of health within their communities and often provide the majority of care for underserved populations.
They are also heavily involved in preventative care, including routine checkups and health screenings, health-risk assessments, vaccination programs, and counseling their patients on lifestyle best practices.
Family practice physicians coordinate their patients' care and help them, and their families manage chronic illnesses.
Internal medicine vs. family practice
The differences between these two primary care specialties may still be unclear as there is considerable overlap.
However, one of the primary differences between these specialties is patient demographics. Consider this — a pediatrician cares for children, an internist limits their practice to adults while family practice physicians combine the two and care for both children and adults.
These doctors also differ by working location. For example, most family practice doctors work in outpatient settings, while internists often work in hospitals with inpatients.
The focus of their work and duties also varies. Family practice physicians focus on preventative medicine, often throughout their patients' lives to help them avoid issues as they age. In contrast, internists work short-term with inpatients treating medical issues of greater complexity.
Another deviation between the two is the nature and setting of postgraduate training following medical school. Internal medicine residents care for inpatients for three years and gain experience in emergency medicine, critical care, and subspecialties. After that, further specialized training is usually an option.
Contrastingly, family practice residents complete around one year of the same training and then divide their remaining two years between pediatrics, obstetrics, OB/GYN, and other specialties. Extensive training in other specialties is usually limited to family practice residents.
That said, residency programs for either specialty may vary considerably depending on location.
Choices for practicing primary care
Internists and family physicians require many overlapping skills, and both encounter a fascinating array of health conditions in diverse populations.
No matter which specialty you choose, you'll require excellent critical-thinking skills to assess unique symptoms in each patient, strong relational skills, and the ability to work under pressure.
Ultimately, deciding between internal medicine and family practice may come down to personal preference.