PAs vs. Nurse Practitioners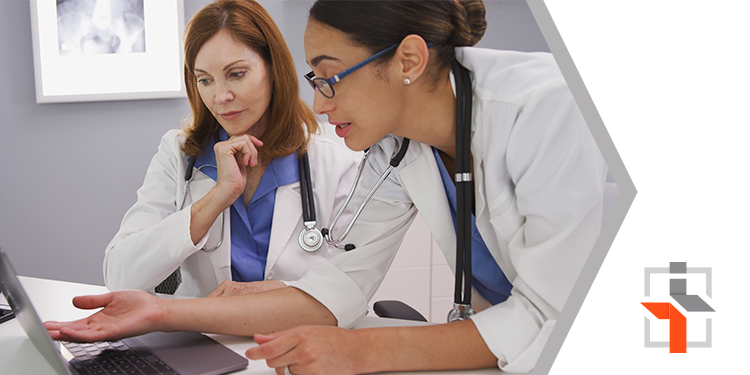 The medical profession encompasses numerous specialties and career paths besides the traditional options of physicians or nurses. From anesthesiologists to CRNAs, the medical field is filled with a wide variety of positions, each playing a vital role in patient care. Two such careers are the physician assistant (PA) and nurse practitioner (NP).
These advanced healthcare practitioners are in high demand, as they have in-depth knowledge of health and medicine. Although both PAs and NPs are licensed to diagnose and treat illness, the two careers differ in their training and working environments.
This article will explore these rewarding professions in more detail, including their duties, responsibilities, and career paths.
Overview
There are various similarities and differences between PAs and NPs, some more nuanced than others. While they often provide comparable services, these two medical professions differ in their education, qualifications, and approach to care.
A PA is a licensed clinician with advanced education. Their general medicine training follows that of physicians, covering all foundational aspects of medicine and specialties, and allowing them to provide a broad range of services.
NPs are also licensed clinicians. However, they are registered nurses (RNs) with advanced education and clinical training able to provide comprehensive healthcare to patients of all ages.
Both PAs and NPs can diagnose and treat illnesses and prescribe medication. They also require graduate degrees, practical training, and board certifications. However, PAs receive a more generalized education than NPs, and require physician supervision in all states.
Scope of care
PAs and NPs may work in primary, acute, or specialty care across various healthcare settings, including physician's offices, clinics, hospitals, nursing homes, and correctional institutions.
PAs can serve as primary care providers, but they must work under the direct supervision of a physician or surgeon. Their duties may include performing physical exams, diagnosing and treating patients, ordering and interpreting tests, prescribing medication, and assisting in surgery.
NPs must work under physician supervision in some states. But in 24 states, they can operate their own practice with full autonomy. This means they can perform their duties independently without oversight. Their responsibilities may include diagnosing and treating patients, prescribing medications, ordering tests, and patient care and counseling.
Pathways
The career pathways of PAs and NPs differ in their education.
PA
PA students often have other health-related experiences before entering their master's-level PA program. In fact, the American Association of Physician Assistants (AAPA) note that the average PA student begins their training with over 3,000 hours of direct patient contact experience. This may be in the form of working as an EMT, paramedic, or RN.
The admission requirements for PA programs include a bachelor's degree and completion of basic and behavioral sciences courses. Master's-level PA programs typically last around 27 months and cover anatomy, physiology, pharmacology, diagnostics, and medical ethics. They also include clinical experience in a range of medical specialties.
Nurse Practitioner
There are several pathways to becoming an NP which may differ by state. The most straightforward route is to earn a Bachelor of Science in Nursing (BSN) and then apply for licensure.
After gaining nursing experience, RNs can then complete a Master of Science in Nursing (MSN) or Doctor of Nursing Practice (DNP) program. It takes between 2 and 4 years to get an NP degree.
Subspecialties
PAs train as generalists and provide care through disease management and prevention, working with a collaborating physician. They may specialize in fields such as cancer, dermatology, or orthopedics.
Once licensed, a PA can change specialties without needing new certifications or additional training.
NPs focus on patient care and may specialize in certain patient populations rather than a specific type of medicine. Specialties may include:
Adults
Families
Gerontology
Neonatal health
Oncology
Pediatrics
Midwifery
Psychiatry
Pain management
NPs earn certifications for their chosen specialty. They require formal education and licensure for the new role if they want to switch specialties.
Find your ideal PA or NP role with Integrity Locums
At Integrity Locums, we specialize in creating personalized job experiences for PAs and nurse practitioners. We work with you to find an opportunity that meets your specific needs, whether it's in terms of location, schedule, or compensation.
Browse our current PA and nurse practitioner openings and filter jobs by specialty to find the perfect match for you. Or, contact one of our knowledgeable consultants to get started.