Morning Sickness May Have A Protective Function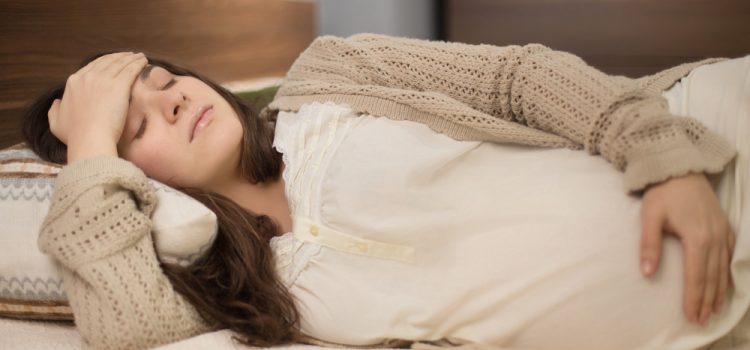 Although undesirable, morning sickness is very common, and may actually indicate a healthy pregnancy.  Although the illness most commonly occurs in the morning hours and peaks in the third month of pregnancy, many expectant mothers suffer through the unpleasant reality regardless of the time of day, and through their entire pregnancy.
Fact: It is estimated that 50% of women who suffer from morning sickness will experience only queasiness, while the other half will also experience nausea and vomiting. Approximately 1% of women will be so severely affected that hospitalization will be necessary.
Why morning sickness occurs has been discussed for decades.  The fluctuations and variations in hormones estrogen, progesterone, and human chorionic gonadotropin in the first 12 weeks are thought to be at least partially to blame. It has been postulated that morning sickness at one time evolved as a mechanism to keep pregnant women away from foods that might carry risks.
Fact: A fetus is most vulnerable to outside toxins at 3 months, which coincides with many women's most unpleasant experience with nausea.
Despite the unpleasantness, morning sickness has long been suspected to be a sign of a healthy pregnancy. However, until now, there have not been sufficient studies to back this up scientifically.  In a recent article posted by Medical News Today, Stefanie N. Hinkle, Ph.D, a staff scientist in the National Institutes of Health's Eunice Kennedy Shriver National Institute of Child Health and Human Development (NICHD) Epidemiology Branch explains "there wasn't a lot of high-quality evidence to support this belief."
Hinkle and her team set out to determine if the presence of morning sickness signaled a reduced risk of pregnancy loss.  In the past, researchers asked women to recollect their experiences. By contrast, this is the first study to track experiences in real time.The participants of the study each recorded feelings of nausea between weeks 2 and 8 of pregnancy, and completed a monthly questionnaire on their symptoms up until the 36th week of pregnancy.
The trial consisted of 797 pregnant women. By the 8th week, 57.3 percent of women reported having experienced nausea, and 26.6 percent reported experiencing nausea and vomiting. Analysis of the data revealed that the women who experienced morning sickness were up to 75 percent less likely to experience pregnancy loss than those who had neither vomiting nor nausea. Hinkle states "Our study evaluates symptoms from the earliest weeks of pregnancy, immediately after conception, and confirms that there is a protective association between nausea and vomiting and a lower risk of pregnancy loss."  However, the question of exactly how and why this is the case needs more research. The results of Hinkle's research is published by JAMA Internal Medicine. 
Are you a healthcare professional looking for a new opportunity working in Obstetrics? Integrity Locums has current positions available throughout the country in this exciting and rewarding field, Click our Search Feature to find your perfect new career.