How to Take Advantage of Travel Reward Programs When Working as a Locum Tenens Doctor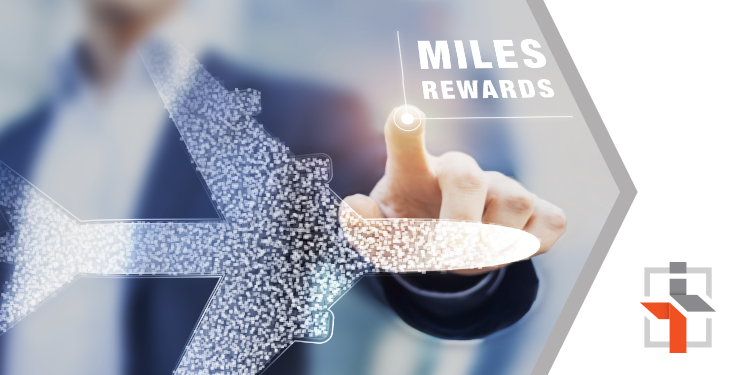 Locum doctors and advanced practice providers are always on the go. Between balancing a busy patient workload and maintaining a life outside work, it can be challenging to find the time to relax and enjoy personal time.
However, locums are in a fantastic position to take advantage of travel reward programs. The lucrative benefits of these programs are yet another perk of working locum tenens.
The numerous airline, car rental, and hotel loyalty programs are enticing — who wouldn't enjoy a free flight, complimentary room upgrade, or other money-saving discounts? The catch is that maximizing these programs can be tricky, as there are often caveats, so which programs are worth your time and effort?
To help you with travel rewards for locums, here are some of our favorite programs.
Accruing frequent flyer miles
Every major airline in the United States has a frequent flyer program, and there's nothing to stop you from joining them all. But perhaps you'll reap more significant benefits by focusing your purchasing power on one or two, rather than by earning a few miles here and there that may never amount to a flight.
You'll need to consider several key criteria when deciding which program would be most rewarding, such as network coverage, flight options, airline quality, and the ease of earning miles and redeeming free flights.
Consider the American Airlines AAdvantage program that covers flights across the U.S. and to destinations around the globe. As a member, you'll earn miles for every qualifying American Airlines, American Eagle, and codeshare flight, plus those on affiliated partner carriers, including Qantas, British, and Qatar Airways.  You can also earn miles on various travel expenses.
An excellent program for the east coast is the JetBlue TrueBlue program. You can earn points for flights and JetBlue Vacations packages and on flights booked with partner airlines, hotel stays, car rentals, and purchases with retail partners like Amazon and through the TrueBlue Shopping portal.
Hotel loyalty points
More people than ever are joining hotel loyalty programs and earning incentives for booking nights in hotels. However, a noteworthy caveat is that reservations typically must be direct with the hotel rather than through third-party sites that may offer discounted rates.
Two great examples are Accor Live Limitless and Best Western Rewards.
Accor encompasses over 3,000 properties from affordable Novotel and Ibis hotels, premier institutions like Raffles and Fairmont, and Idyllic beach getaways like Banyan Tree.
Best Western's brands and partners can be found in nearly 100 countries and territories around the world. Members can also earn points by using partner services from car rentals to flower deliveries and by making purchases using a Best Western Rewards Premium Mastercard.
Car rental loyalty points
Another travel perk for working as a locum tenens doctor is earning points for car rentals that they can redeem for savings on future transactions. These rewards programs are undoubtedly worth joining if you enjoy driving. Some of our favorites include Avis and Hertz.
The Avis Preferred program has two tiers open to everyone—Preferred and Preferred Plus, while the President's Club and Chairman's Club tiers require an invitation.
A massive perk of Avis Preferred is that as a beneficiary, you don't need to wait at the rental counter and can skip to the front. If you then book 12 rentals or spend $5,000 within a year, you'll reach Avis Preferred Plus and receive complimentary upgrades and special offers.
Hertz offers a Gold Plus Rewards program with designated parking areas and points you can redeem for free rentals. Perks include access to Hertz Ultimate Choice, where you choose your own car, and a free additional driver.
The Five Star and President's Circle programs are elite tiers providing upgrades, dedicated phone support, and more.
With both Avis and hertz, you'll earn more points per dollar spent as you progress through the tiers.
Credit card points
Lastly, don't forget about credit cards. It's possible to earn points on everyday purchases such as dining out and groceries by using a rewards card associated with your preferred airline or hotel chain.
Some companies also offer extra mile bonuses when you open a new card. For example, with the Delta SkyMiles Gold American Express Card, you'll earn 70,000 bonus miles if you spend $2,000 on the card within the first three months.
Work with your consultant
Working with a locum tenens agency makes all aspects of travel to and from assignments straightforward and stress-free.
Don't forget to provide your travel reward account information to your consultant or travel specialist so, if possible, they can add miles and points as they book your flights, accommodation, and car rental.