Five Reasons Why You Should Extend Your Locums Assignment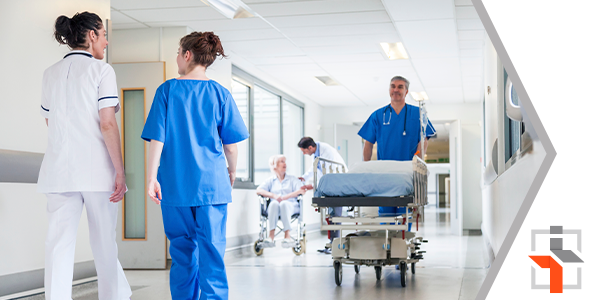 The rewards of working locum tenens are undeniable. You can travel the country, work in various settings, broaden your skill set, increase your financial security, and network with many different practitioners. Furthermore, you have the freedom that cannot be matched by working in permanent, full-time positions.
Working with an expert locum tenens agency takes most of the hard work off your hands, but it's still important to do your due diligence and ensure the position is the right fit for you.
What if you've found your ideal locums assignment? The area is beautiful, the facility is next-level, your fellow team members are top-notch, and the salary is excellent. You're enjoying every minute and not looking forward to leaving. So, should you consider extending your assignment? Here are five compelling reasons why it's a great idea.
1.    You're already privileged and don't have to go through credentialing again
When you begin a new locum tenens assignment, you will have to complete the credentialing and privileging process.
Credentialing involves verifying your education, certifications, and licenses. Depending on the facility's requirements, it can take weeks, or even months, to complete and can easily be derailed by missing paperwork or other bureaucratic snags.
Privileging is when the healthcare facility evaluates your competency to practice patient care in a specific setting. Your privileges are based on your current medical credentials and previous performance. Examples of hospital privileges include surgical privileges, admitting privileges, and courtesy privileges.
Both credentialing and privileging are critical but complicated and lengthy processes. By opting to extend your assignment, you can avoid starting from scratch and bypass any potential logistical hiccups.
2.    You've already adapted to your current team
The importance of a fully integrated medical team cannot be overstated. A unified group of physicians, nurses, APPs, specialists, and other professionals is essential for comprehensive patient care.
As the complexity of treatments and procedures continues to increase, it's becoming increasingly important for experts to come together. Collaboration allows for smoother dialogue, better decision-making, and a seamless patient experience.
However, team building requires commitment, communication, trust, flexibility, mutual respect, and time.  When you begin a locums assignment, you need to adjust to the team's particular culture, flow, and nuances. But once you've settled in, built rapport, and established relationships, you become an integral part of the team, which increases your job satisfaction and value.
If you extend your assignment, this process is already in motion. You can focus on nurturing your new relationships, refining the patient experience, and sharing more success stories with your colleagues.
3.    Your relationships can lead to future work opportunities and references
When you extend your assignment, the relationships you build can become even more valuable.
Having positive references from colleagues is a safety net for future work opportunities. It's always good to have people who can speak positively about you and your performance on the job.
Your network can also open doors that might otherwise be closed. When you build good relationships with your employer and colleagues, they could refer you for future job openings or recommend you to another hospital.
4.    You know the patient population
As with your colleagues, building relationships with patients takes time. When you've worked with a certain patient population for weeks or months, you become familiar with their medical history and individual needs. You've also built rapport that makes it easier for them to open up to you, share their story, and discuss their concerns.
Knowing the patient population increases your value as a clinician because it's easier for you to provide efficient and effective care. It also helps build meaningful relationships with patients that can genuinely improve their overall well-being. Additionally, when you know your patients well, they are more likely to follow your instructions and adhere to their treatment plans, leading to better health outcomes.
Extending your locum tenens assignment means deepening and building on the relationships you've already formed.
5.    You can continue to build your skills
Working in locum tenens is an excellent opportunity to gain experience and sharpen your skills. Extending your locums assignment can deepen your knowledge and understanding of the specialty or department. The additional time provides invaluable experience and helps you develop more confidence in your skills.
You may also gain exposure to different patient populations and more complex cases, providing access to new and exciting professional development opportunities.