Evolving Role of Urgent Care Centers
Medical Field: Urgent Care, Specialty Primary Care.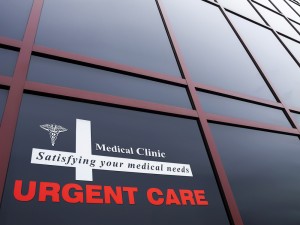 The role of urgent care centers is growing, but that fact represents the only real consensus we have on the subject. There is a large discrepancy between sources as to the number of urgent care centers in the United States. The Urgent Care Association of America reports approximately 6,400 centers, while the American Academy of Urgent Care Medicine estimates numbers as high as 9,300.  The difference most likely originates in the lack of standardization in states' regulation of – and definition of – an urgent care center.
Many states define urgent care centers as a physician office with extended hours. However, some states try to regulate urgent care clinics through licensing procedures, while other states require a certificate of need for urgent care centers. These differences make standardization difficult, especially if an organization's operation extends across state lines. Another issue lies in the fragmentation of health care, with many system leaders and administrators being concerned that the ease of access to an urgent care center will encourage people to forgo visits to their primary care physician.
Urgent care facilities will generally make it very clear to their patients that they have no interest in being a primary care facility. Their mission is not to see people for health screenings of check-ups; in fact, they will connect primary care physicians with patients who stop in for routine care.  If they do come in for an urgent matter, such as a severe sore throat or earache, the urgent care center will treat them but then recommend the follow-up takes place at the primary care facility.
But today's urgent care centers are also looking to take on the role of emergency room, positioning all urgent services under one roof, and providing a cost-savings for the consumer. However, it is a delicate balance – in order to operate as an emergency room, urgent care centers need the same resources as a traditional ER – an ambulance bay, 24/7 hours, emergency trained physicians and appropriate equipment. Having that type of overhead without supporting patient intake can be difficult financially. Urgent care centers taking on the role of emergency rooms need to convince the emergency medical service crews to bring patients to them – the ideal patient being one who needs emergency medical care, but not hospital admission. Centers operating as both urgent care and emergency care also need to understand insurance and regulatory implications, as they can run into billing confusion with insurance companies.
Competition is fierce for these patients; as would be expected. Because many emergency service crews still head for the traditional emergency room; urgent care centers are looking for additional revenue streams. One of the biggest contributors to increasing patient volume has been the rise in occupational medicine, worker injury cases and community health and fitness. Some have found urgent care to be an intuitive fit with these services, utilizing staff and resources that might otherwise be idle.
Cooperation with – rather than competition with – EDs is also a positive way to allow urgent care centers have a piece of the pie. For instance, communication between the two allow the urgent care facility to call the hospital to reserve a room should a patient need to be transferred for admittance; being open 24/7 also relieves the stress of trying to transfer all the patients out of the urgent care quickly and by closing time every evening.
The importance of education on all fronts is crucial to the evolution of urgent care centers. Primary care referring physicians and emergency vehicle crews should be briefed on the capabilities of an urgent care facility that has emergency room capability. Patients who are looking for convenience, shorter wait times and lower fees may find the model to be a perfect fit; as long as they understand both the capabilities and limitations of the model.