Elevate Your Career: Five Critical Certifications for Physicians and APPs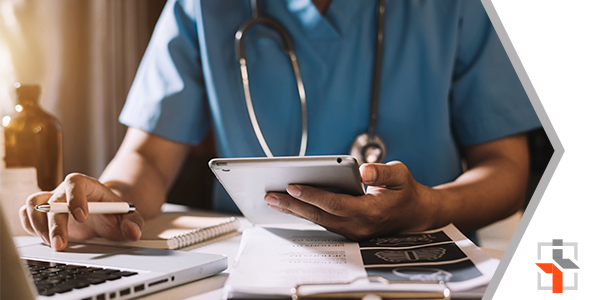 Certifications are not just badges of accomplishment; they're integral to success and professional growth in the medical field. By obtaining and maintaining these essential qualifications, physicians and advanced practice providers (APPs) position themselves as top candidates for job opportunities.
Keep reading to explore five certifications that are particularly crucial for certain specialties, helping you stand out in the competitive job market and save valuable time during the hiring process.
1. ACLS (Advanced Cardiovascular Life Support) Certification
The ACLS certification is crucial if you work in critical care settings or specialties like emergency medicine, cardiology, and intensive care.
This certification equips you with the knowledge and skills to manage cardiac arrest, acute coronary syndromes, stroke, and other life-threatening cardiovascular conditions.
By obtaining an ACLS certification in advance, you demonstrate your ability to respond swiftly and effectively in high-stress situations. This makes you a more attractive candidate for jobs in emergency departments, intensive care units, cardiology, and other specialties where advanced cardiac life support is vital to patient care.
2. BLS (Basic Life Support) Certification
The BLS certification is important, regardless of specialty. It's particularly relevant if you work in primary care, urgent care, outpatient clinics, and other patient care settings.
This certification focuses on providing essential life-saving interventions, such as CPR, for patients experiencing cardiac arrest, respiratory distress, and other medical emergencies. It ensures that you have the necessary skills to respond promptly and effectively.
Having a BLS certification demonstrates your commitment to patient safety and expedites the hiring process. By possessing this certification, you eliminate the need to complete it when pursuing a new assignment, saving valuable time, and making you a more competitive candidate for a wide range of job opportunities.
3. PALS (Pediatric Advanced Life Support) Certification
By obtaining a PALS certification, you showcase your specialized knowledge and competence in providing advanced life support for pediatric patients. The PALS certification focuses on managing pediatric emergencies, including respiratory distress, cardiac arrest, and other life-threatening conditions specific to children.
This certification is valuable for professionals working in pediatric hospitals, pediatric intensive care units, emergency departments, or any other setting where caring for critically ill or injured children is essential.
4. DOT (Department of Transportation) Certification
The DOT certification validates that you possess the specialized knowledge and expertise necessary to perform comprehensive medical evaluations and issue medical certificates that comply with the regulations set by the Department of Transportation.
DOT certification ensures that you are qualified to assess commercial drivers' physical and mental well-being, considering specific guidelines related to vision, hearing, cardiovascular health, and other factors affecting their ability to operate commercial vehicles safely.
By acquiring a DOT certification, you become a valuable asset to employers. Whether you work in occupational medicine, employee health, or any other field where commercial driver health evaluations are required, having a DOT certification demonstrates your competency and compliance with the relevant regulations.
Employers may prioritize candidates already possessing a DOT certification because it eliminates the need for additional training or certification upon hire. Having a DOT certification positions you as a qualified candidate who can immediately contribute to ensuring the health and safety of commercial drivers.
5. DEA (Drug Enforcement Administration) Certification
The DEA certification is vital for doctors and APPs who handle and prescribe controlled substances. While the requirements for a DEA certification may vary depending on the specialty and state regulations, it's common for those working in fields such as pain management, anesthesiology, psychiatry, addiction medicine, and certain primary care specialties.
Obtaining a DEA certification demonstrates your compliance with federal regulations and ensures you have the authority to prescribe controlled substances responsibly. It signifies your commitment to patient care, proper medication management, and adherence to legal and ethical standards.
Having a DEA certification expands your career opportunities and streamlines the hiring process for positions that involve prescribing controlled substances. Employers seeking candidates for specialties requiring a DEA certification may prioritize those who already possess this credential. By obtaining a DEA certification in advance, you position yourself as a highly qualified candidate., This can save time during the hiring process and increase your chances of securing desirable job opportunities.
Certify your success
In today's competitive healthcare landscape, certifications hold significant value. By obtaining essential certifications, you demonstrate your commitment to professional excellence and position yourself as a standout candidate in your specialties.
Whether you seek to excel in critical care, pediatric specialties, occupational medicine, or prescribing controlled substances responsibly, investing in the necessary certifications is essential for professional growth and success.
As you navigate your medical career, remember to stay up-to-date with certifications relevant to your specialty and industry regulations. Continuously investing in your professional development through certifications ensures you remain a competitive and sought-after candidate.
Do you have questions about what certifications can help you in your career? Contact us today to speak with one of our expert consultants who can guide you through the process.