Cleveland Clinic Performs First US Uterus Transplant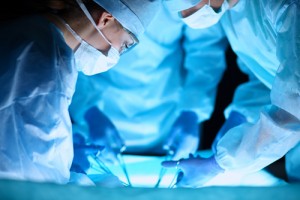 One of the most special and uniquely personal experiences in a woman's life is giving birth to a child; the quest to make this possible for women who have not been able to conceive has been long and increasingly successful. From fertility treatments to donors, medical research has allowed couples to have children through a variety of advancements. But for those with no uterus, or a non-functional uterus, the only choices were to employ a surrogate or choose adoption – processes often fraught with legal complications and high expense. However, an announcement from the Cleveland Clinic has given new hope to those looking for options and alternatives here in the United States.
In 2014, the first ever birth resulting from a uterine transplant occurred in Sweden; and since that time three additional children have been born in the same country to other transplant recipients.  The recent Cleveland Clinic transplant is the first of its kind in the United States, when a 26 year old patient received the uterus of a recently deceased donor.  The transplanted uterus will take about 12 months to heal; once the initial year is completed without issues, the doctors will implant embryos created by in-vitro fertilization. Throughout the pregnancy, once established, the mother will be taking anti-rejection medication.
Uterine transplants are intended to be temporary, and the woman will carry the uterus for a maximum of 2 healthy pregnancies; the organ will then be removed or allowed to disintegrate. This is to limit the woman's long term exposure to the medications. The procedure is not without its critics, however. High-profile medical professionals have questioned whether this type of procedure is a prudent use of health care dollars. A uterus is not imperative for survival; and that makes this, some say, a quality of life issue. However, for a woman, this may be far more than a simple "nice to have". One candidate was quoted by the New York Times as saying "I crave that experience … I want the morning sickness, the backaches, the feet swelling. I want to feel the baby move. That is something I've wanted for as long as I can remember".
***
Integrity Locums specializes in matching medical professionals from all specialties to the careers perfectly suited to them. If you are looking for a part-time or long-term medical employment option anywhere in the country, call one of our consultants today.