A Quick Guide to Full-Practice States for Advanced Practice Providers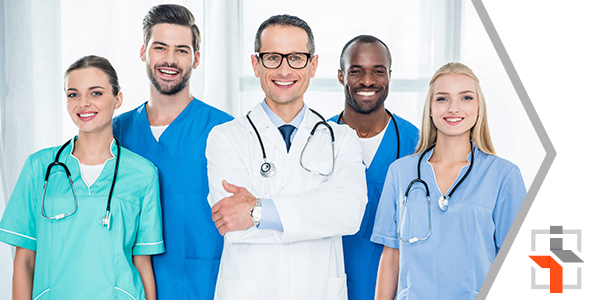 Advanced Practice Providers (APPs) are healthcare professionals who have completed an accredited graduate-level program and possess advanced education and clinical training in their field. APPs include nurse practitioners (NPs) and physician assistants (PAs).
These highly qualified individuals are not physicians but may perform many of the same functions as a doctor. They typically provide a wide range of preventive and acute health care services, diagnosing and treating many common acute and chronic problems. They may also be involved in education, research, and administrative services.
An APP's scope of practice differs depending on their education, experience, employer policies, and patients' needs. In some states, an APP must have physician supervision or collaboration to practice. Conversely, other "full-practice" states allow APPs to practice independently, diagnosing and treating patients without physician supervision.
Continue reading to learn more about full-practice states for APPs.
The definition of a full-practice state
Full-practice states are those that allow APPs the authority to provide care independently without a doctor's signature or oversight. APPs can, therefore:
Evaluate patients
Make diagnoses
Order and interpret diagnostic tests
Initiate and manage treatments
Prescribe medications and controlled substances
Currently, 25 states permit this type of independent practice for APPs, including:
Alaska
Arizona
Colorado
Connecticut
Delaware
Hawaii
Idaho
Iowa
Kansas
Maryland
Massachusetts
Minnesota
Montana
Nebraska
Nevada
New Hampshire
New Mexico
North Dakota
Oregon
Rhode Island
South Dakota
Vermont
Washington
Washington, D.C.
Wyoming
In these states, APPs can practice to the full extent of their education and training. However, they must still obtain appropriate licensure from their state board of nursing or medical board and may be held to certain restrictions depending on local laws.
The benefits of practicing in a full-practice state
Practicing in a full-practice state offers numerous advantages. The primary benefit is that it allows APPs to provide more comprehensive and autonomous care, which many find empowering and professionally rewarding. It can also result in better patient outcomes and improved efficiency, as APPs can make decisions more quickly than if they had to seek approval from a supervising physician.
APPs also benefit from increased autonomy because they are even more valuable to their employers. They can offer expanded services that may include managing complex cases, overseeing administrative teams, developing protocols and procedures, and implementing quality assurance measures.
There are also opportunities for APPs to expand their practice beyond primary care into specialty areas such as cardiology, dermatology, and oncology. This can lead to increased job satisfaction and professional growth opportunities.
Operating in a full-practice state may also mean greater employment opportunities and higher salaries, as employers require less supervision of their APP staff. In addition, many organizations are now looking to APPs as viable alternatives to physicians, which drives up demand for APP professionals.
Ultimately, practicing in a full-practice state offers APPs the opportunity to achieve more professional autonomy and work with greater authority — benefits that are invaluable to any advanced practice provider.
Working in a full-practice state
If you're considering finding a job in a full-practice state, it's important to evaluate your professional goals and the state requirements before making any decisions.
Different states have different rules and regulations regarding the scope of practice for APPs, so it's crucial to understand what is expected before you begin working.
It's also vital to ensure your credentials are in order. Some states may require additional certification or training to practice independently, while others may have more relaxed requirements. Make sure you know exactly what is required and have all the necessary licenses, certifications, credentials, and continuing education hours before you begin the application process.
APP positions with Integrity Locums
Integrity Locums is an industry-leading Locum Tenens agency with access to hundreds of APP positions throughout the United States. We place qualified APPs in full-practice states and work closely with employers to ensure you have all the information you need about potential job opportunities.
Whether you want to work in traditional healthcare settings such as hospitals or primary care offices or are interested in exploring specialty areas, our team of experienced consultants can help you find the right job for your professional goals and lifestyle.
Contact us today to learn more about available APP positions in full-practice states. We look forward to helping you on your journey to success!