5 Essential Locum Tenens Definitions You Need to Know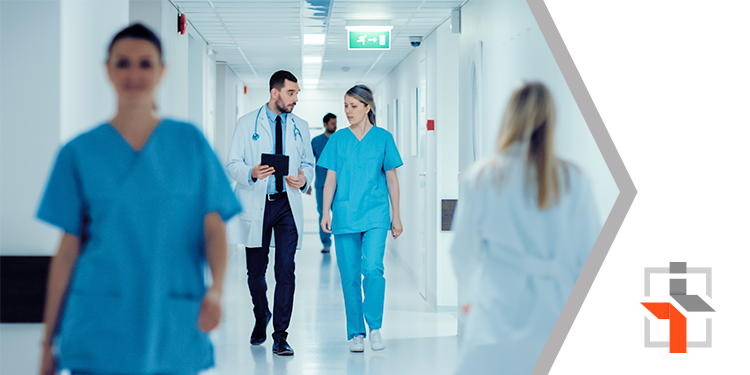 Deciding to work locum tenens is a big but exciting decision. Not only are you choosing to work independently, but you're also taking on a different set of responsibilities. With your new working arrangement comes an additional set of industry-specific vocabulary that's helpful to know as you embark on your locum tenens journey.
Physicians and Advanced Practice Providers often ask our consultants about specific terminology, so here are five helpful locum definitions to know.
1099 contract work
Locum tenens positions are considered 1099 contract work, meaning that you're self-employed. As an independent contractor, you'll receive a 1099 form for tax purposes, and you're responsible for filing and paying your own taxes.
Taxes for 1099 self-employed locum tenens physicians and APPs are more complex than for standard employees, as when you're paid, an employer doesn't withhold payroll taxes. Be sure to talk to your financial advisor about taking advantage of certain business deductions come tax time.
VMS – Vendor Management
A Vendor Management System (VMS) is a software application that helps companies manage their contingent or contract workforce hiring process in one easy-to-use platform.
When working with staffing agencies, they may use a VMS to post job openings, screen candidates, and schedule interviews – similar to using an online job board.
However, a VMS goes a step further and offers visibility into the performance of contingent staff, invoicing and payments, and compliance with state and federal regulations.
Name clearance
Healthcare facilities often need to urgently fill vacancies in their staff to avoid gaps in coverage. To help speed up the process of finding the best candidate, they advertise the role with multiple agencies to fulfill their requirements as quickly as possible.
Hospitals "name clear" locum candidates to prevent an individual from being presented to the hospital more than once by different agencies, referred to as "double presentation."
Your locums agency should tell you which hospital or health clinic needs locum tenens coverage, and you should keep a log of which agency presented you to an assignment. Because agency name clears can last up to two years, you should know who is presenting you for what positions. AGENCIES SHOULD NOT SUBMIT YOUR CV FOR A ROLE WITHOUT YOUR EXPLICIT APPROVAL.
Credentialing coordinator
The credentialing coordinator is responsible for collecting, verifying, and submitting all required paperwork to the facility's credentialing committee for approval.
Credentialing confirms your professional identity and qualifications through documentation such as your medical license, proof of residency and fellowship, board certifications, DEA certification, medical licenses, malpractice insurance, and more.
In a hospital, locum tenens credentialing can take anywhere from 1 to 6 months, with 2 or 3 months being most typical. However, some hospitals have emergency privileging, which may allow you to start work before the entire process is complete.
Working locum tenens at a clinic is usually a simpler process and can be completed in less than a month.
Because the credentialing process is complex, the credentialing coordinator is a critical player in allowing you to start your locum tenens assignment as promptly as possible.
Submitted
In the field of locum tenens,  "submitted" refers to the act of sending your CV or application to a locum tenens staffing agency in order to be considered for an assigment.
When you submit your application for credentialing, the most critical step is to include all the required documentation and ensure it's accurate and in-date. Without complete, accurate, and valid paperwork, the credentialing process will be delayed, and you could even miss out on the assignment.
Although the process of collecting and submitting these documents is time-consuming, remember that you'll only need to do so once. You can then keep all the information on file and update it as required, meaning the process is more straightforward for future assignments.
The term "client submission" may also be relevant if you're farther along in the process. This is when your CV is sent out to the client for placement consideration.
The value of working with an experienced locum tenens agency
When you work with a leading locum tenens agency like Integrity Locums, you'll work with an expert consultant. They'll guide you through the process and help you understand all the ins and outs of working locums, including confusing locums definitions!
Your consultant is your advocate and works to find you the best short- or long-term assignments in hospitals, clinics, and other healthcare facilities to fit your needs and preferences.
They'll also handle all the paperwork and credentialing for you, so you can focus on what's important: providing quality patient care.
If you're interested in learning more about locum tenens or finding out if it's the right fit for you, contact our experienced team at Integrity Locums.