4 Ways to Book Ideal Clinicians in a Provider-Driven Market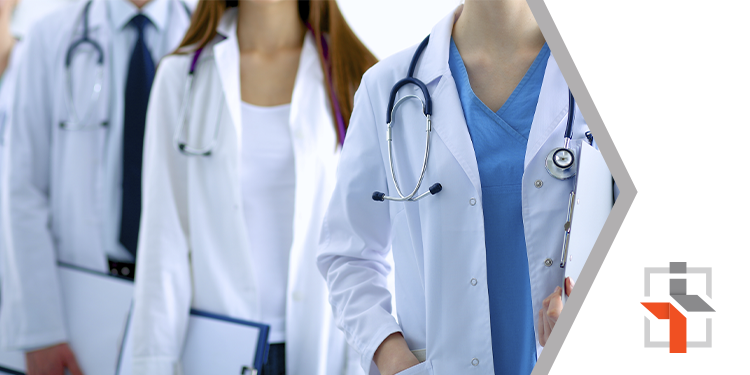 Running a healthcare facility is no easy feat. It's a machine with countless moving parts, and without harmonious collaboration, it can quickly break down. When staff members are out sick, on vacation, or just taking a much-needed break, it's crucial to have replacements available to ensure continuity of care. This is where locum tenens doctors and APPs come in.
Locum doctors and APPs can fill scheduling gaps, so you always have a solid team of medical professionals in place. But as physician shortages continue to increase, the demand for these providers is higher than ever. So, how do you attract and book the best and brightest clinicians to work at your facility? The answer is multi-faceted, but here are four tips to get started.
1.    Revisit pay rates
It still stands true that 'money talks.' To catch the attention of high-caliber clinicians, you need to be willing to offer competitive pay rates. So, review your current pay rates and adjust as necessary. Of course, you don't want to overspend, but paying a little extra now could mean big savings down the road.
If you're unsure where to start, look at what other facilities in your area are offering for locum tenens providers and make sure your numbers are in line. It's also wise to consult with a staffing agency specializing in placing locum tenens clinicians, like Integrity Locums. As staffing experts, we understand the competitive landscape and can advise you on setting pay rates that will help capture the interest of excellent candidates.
2.    Reduce wasted time
It's no surprise that the best providers are also the busiest. So, to book them for your facility, you should make the hiring process as efficient as possible and avoid unnecessary delays. That means establishing a streamlined process for reviewing resumes, conducting interviews, and extending offers. This allows you to quickly identify the best candidates and get them on board before someone else does.
It also means doing away with any policies or procedures that could hinder the process. For example, consider allowing electronic submissions instead of physical copies wherever possible. This simple change can shave days — or even weeks — off the process.
Another way to speed up your review process is by involving your staffing consultant as much as possible. Consider them a team member and communicate with them at every stage. That way, they can help move things along and advocate on your behalf with clinicians.
3.    Pay for licensing and accept IMLCC
When trying to tempt top talent, be willing to invest in them. One way to do that is by offering to pay for their licensing and certification fees. Doing so sends a strong message that you're committed to helping them succeed, and they'll be more likely to return the favor with a commitment to your facility.
If your facility is located in a state that participates in the Interstate Medical Licensure Compact Commission (IMLCC), you should consider accepting this expedited form of licensure. It allows you access to a broader pool of candidates and makes getting them on board and ready to serve your patient population quicker and easier.
4.    Offer travel and lodging
If you're looking to recruit clinicians from out of state, it helps to offer some additional incentives. Of course, many providers are willing to travel for the right assignment, but meeting their logistical needs is key to making it happen.
Assistance with travel and lodging can go a long way in making your facility more attractive to locum tenens clinicians. Consider offering a stipend to help cover travel expenses, such as car rental, gas, or flights. You may also want to provide free or discounted lodging on-site, at nearby hotels, or through a short-term rental service.
These perks show that you're willing to go the extra mile to ensure clinicians have everything they need to succeed — both before and during their assignment.
Partner with a reputable locum tenens agency
An experienced and knowledgeable agency, like Integrity Locums, can help connect you with high-quality clinicians who are the ideal fit for your facility. Furthermore, they can guide you through the entire process — from initial consultation to post-placement follow-up.
Engaging the services of a reputable agency can help save you time and money and make hiring locum tenens clinicians a seamless process. If you're ready to take your facility to the next level, partnering with Integrity Locums is a great place to start.