4 Tips to Building the Perfect Locum Tenens Job Description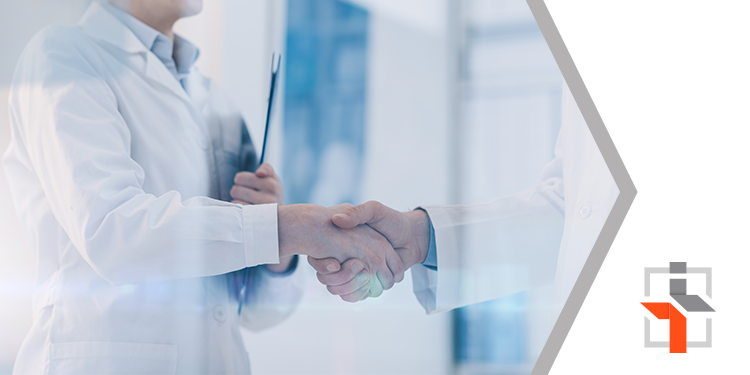 Medical facilities continuously need new staff as employees retire, advance in their careers, or leave for temporary maternity or sick leave. Physician burnout is another factor that may affect staff availability. A recent survey revealed that 1 in 5 physicians are likely to leave their current practice within 2 years because of the recent stress of the COVID-19 pandemic. Plus, around 1 in 3 clinicians intend to reduce their work hours.
Locum tenens clinicians are a great option for facilities experiencing staffing shortages or an influx of patients. However, finding the right locum tenens physician or Advanced Practice Provider can be challenging.
A critical part of recruitment and hiring is creating a robust locum tenens job description. This step is key to reaching the right candidates with the necessary skills and qualifications. A targeted, compelling job description is a tool that not only attracts qualified candidates but also helps screen out those who are not a good fit for the position.
Here are four tips for creating an effective job description:
1.      Describe the patient population and clinical environment
Including this information in your job description helps candidates understand the type and number of patients they'll be treating and the clinical setting where they'll work.
For example:
Does the practice see mostly children, adults, seniors, or a mix?
Is it a hospital, outpatient clinic, or private practice?
Is the facility in a large metro area or a small rural town?
Do you provide services around the clock or during regular business hours?
There's no need to write a lengthy description, but a few sentences that provide context about the patient population and clinical environment can be helpful.
Don't forget to include a brief overview of the larger community to give candidates a sense of what it's like to live and work there. Outlining the local attractions, schools, and amenities can help candidates envision themselves in the role and location.
2.      Provide clinical details
When writing a job description, include enough clinical details so that candidates understand the scope of practice. Remember that providing crucial information up front gives consultants everything they need to find and present suitable candidates, cutting down on time-wasting back and forth.
You should include all details of the facility, department, and team. For example:
How many physicians and nurses are in the department?
What are the primary procedures performed in that area?
Are there any unique features of the unit that candidates should know about?
These details allow applicants to deduce their workload, the required care level, and the type of procedures they'll perform. Clinicians can then decide if the position is a good match for their skills and interests.
3.      Outline the schedule
It may seem like an obvious point, but don't forget to mention the schedule in the job description. This is a crucial factor for many clinicians when considering a new position.
For example:
Will the role be full-time or part-time?
What are the hours?
Is there call coverage or shared call coverage required?
Are weekends or holidays required?
Although locum tenens physicians are often flexible in their availability, you should still provide an idea of the scheduling requirements. If you're still working out the details, you can provide a range of possible schedules or let candidates know you'll provide updated information as soon as possible.
You may also consider including the reason why you're hiring a locum. While this information isn't strictly necessary, it helps candidates understand the temporary nature of the position and what to expect moving forward.
For example:
Is the coverage for maternity leave or vacation?
Is a key staff member retiring?
Is someone on indefinite sick leave?
4.      Clear requirements of the position
To find the ideal candidate, you must be clear about your requirements. For example:
What are the must-haves?
Do you require a certain amount of experience, skills, specific qualifications, or certifications? Do the certifications need to be obtained by a specific association?
Are there certain procedures the physician must be comfortable performing?
Are there license requirements or supervisory experience needed?
It's important to be as specific as possible when outlining the requirements for the position. This allows consultants to screen candidates effectively and present only those who meet or exceed your expectations.
Integrity Locums provides expert support
Our experienced consultants help you create the perfect job description and attract the best candidates for your locum tenens needs. We'll work with you to understand your facility, department, team, and community to find the best fit for your open position.
If you're ready to start, contact our expert team today.