3 Tips to Optimize Your Locum Tenens Agency Partnership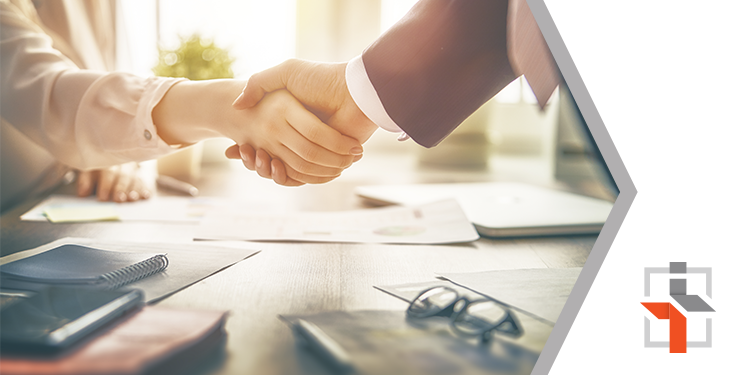 Working with locum tenens doctors and advanced practice providers is a smart move for healthcare facilities. These talented and skilled professionals provide much-needed coverage while freeing up full-time staff to take on other important responsibilities.
Locum tenens clinicians can step in and provide quality care when needed, meaning that your patients never have to suffer as a result of staffing shortages. Not only do locums support excellent patient care outcomes, but they can also help facilities lower operational costs, save money, and better manage their resources.
But with this newfound flexibility comes some challenges. You'll need to find high-caliber clinicians who slide seamlessly into your facility's culture and can hit the ground running to provide the level of care your patients expect and deserve.
The best way to find these superstar locums providers is to partner with an experienced, reputable, and trustworthy locum tenens agency that specializes in recruiting and placing these expert clinicians. With the right agency and consultant by your side, you can navigate the challenges and reap the benefits of working with locum tenens physicians and APPs.
In this blog, we'll present three tips you can use to optimize your locum tenens agency partnership.
1.     Maintain a positive, constant line of communication
Communication is key to any successful relationship, which also rings true for the locum tenens agency partnership.
When you're working with a consultant, it's critical to maintain open lines of communication. By maintaining open and consistent dialogue, your consultant will develop a deeper understanding of your needs and expectations and any challenges or concerns you may have. The outcome is a more successful placement with a candidate positioned to support your facility's needs.
Maintaining the lines of communication also helps circumvent any misunderstandings that could potentially arise. If there's a question or concern, your consultant can quickly address the issue and get back on track.
Think of your consultant as an extension of your team. By working together and sharing information openly, you can develop a strong partnership that ultimately results in better patient care and a more positive experience for everyone involved.
2.     Be responsive
The process of finding and onboarding a locum tenens physician or APP doesn't have to be long and drawn out. Reducing the timeline for reviewing candidates' experience, skills, interviewing, & credentials can translate directly into increased ROI, and the sooner you can find a qualified clinician to fill your coverage needs, the better.
Working with a knowledgeable consultant means drawing on their pool of highly qualified candidates and the necessary resources and expertise to help you find the right fit for your hospital or clinic. From the credentialing team to your consultant, they will help work to streamline the credentialing and privileging processes ensure all required documentation is in place, and shoulder the administrative burden. However, it's important on your end to open, review, and respond to incoming communication from your contacts in a timely manner.
It's preferable to have a thorough conversation with your consultant at the earliest opportunity. That way, they can familiarize themselves with your situation, organize paperwork, and plan the complicated onboarding process In the agreed upon timeframe.
3.     Provide all necessary details about your facility
Knowledge is power, and this applies to locum tenens agency partnerships as well.
To ensure the best possible locum tenens placement for your hospital or clinic, it's critical to provide your consultant with as much information about the assignment and your organization as possible.
They should know:
Preferences — the type of clinician, skills, procedures, and certifications required
Timeline — required dates and the potential for extension
Facility — location, size, and type
Department — inpatient, outpatient, ER, etc.
Patient population — age, acuity, and case mix
Team — number of providers, support staff, and other clinicians
Schedule — rotating, variable, call requirements
A good consultant always asks questions and seeks clarification, so the more details you can share, the more they can serve you and your organization.
When you're upfront about your needs, expectations, and challenges, it's easier for your consultant to search their network of candidates, identify potential candidates, and find the best match for your facility, saving time and effort in the long run.
By providing them with as much information as possible, you can avoid miscommunications or misunderstandings and set the stage for a successful placement and a positive working relationship.
Partner with an expert consultant
Partnering with an expert consultant removes the stress and guesswork of finding a locum tenens physician or APP.
A consultant with years of experience has a wealth of knowledge to share and can provide you with access to top candidates and the necessary resources and expertise to streamline the process.
If you're looking for a locum tenens physician, contact Integrity Locums. Our team of expert client consultants can help place a locum tenens physician who is not only qualified and competent but also a good fit for your team.