3 Benefits of Working with Integrity Locums as a Physician Assistant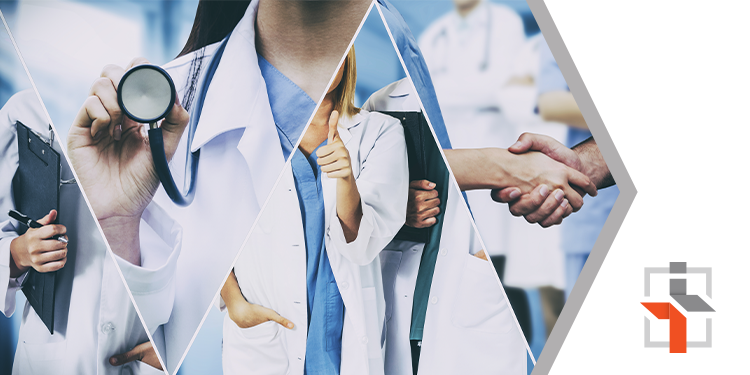 As a Physician Assistant (PA), you play a pivotal role in medical systems, ensuring patients receive timely and effective care. The demand for your skills and knowledge has surged in recent years, and this upward trend is anticipated to continue, particularly in regions or specialties where access to physicians is limited. In fact, the Bureau of Labor projects that the need for physician assistants will grow by 27% by 2032.
Clearly, PAs are highly sought-after and valued professionals, which is why we celebrate National Physician Assistant Week every year from October 6-12. And now, imagine pairing this demand with the benefits of working as a locum tenens clinician.
Working as a locum tenens clinician offers you a variety of opportunities. From the allure of a career without the trappings of bureaucracy and the freedom to explore the world while building an impressive resume, to the promise of work-life balance and financial incentives — locum tenens work caters to your individual professional and personal goals.
When you choose to advance your career with locum tenens assignments, you'll enjoy a world of opportunity, but deciding to take this path is only the beginning. Engaging a reliable locum tenens agency is the key to unlocking these contracts, as they will guide you seamlessly through the process and set you on a path that aligns with your unique goals.
Thanks to more than a decade of experience, Integrity Locums is the logical choice for PAs looking for new challenges. We have a wide range of professionally and financially rewarding assignments in a variety of specialities and locations. Keep reading to discover three reasons to partner with Integrity Locums for the next stage in your career.
1.   Diverse opportunities
At Integrity Locums, we bridge the gap between dedicated APPs and healthcare facilities in dire need of your expertise. Our vast and continually growing network reflects this commitment, offering a variety of opportunities across diverse geographies and clinical settings.
When you partner with us, you can expect to find an impressive range of hospitals and clinics on our books. There's the fast-paced environment of state-of-the-art hospitals in bustling cities, the intimate, community-driven care of rural clinics, and specialty centers from pediatric facilities to senior care centers — our network spans the length and breadth of the country.
Our nationwide network is more than a list of job opportunities. It's a promise of growth, challenge, and fulfillment, ensuring your skills as a PA are leveraged to the fullest, both for your personal advancement and the betterment of communities nationwide.
2.   Comprehensive support
At Integrity Locums, we recognize that each locum tenens assignment is about much more than clinical work — it's about the entire experience. We've meticulously built a support system to address every aspect of your journey, giving you peace of mind so you can focus on your professional duties.
From the moment you express interest in an assignment, a dedicated consultant is at your side every step of the way. This expert, well-versed in the nuances of locum tenens positions, will take the time to understand your preferences, skills, and aspirations so they can match you with the ideal opportunity. They can answer all your questions about the role, facility, or credentialing, and serve as a continuous point of contact, ensuring seamless communication throughout your assignment.
Your consultant can also help you arrange transportation, secure comfortable and convenient accommodations, and offer guidance on local amenities, culture, and other aspects to make your stay pleasant and stress-free.
Partner with Integrity Locums, and it's more than a job placement — you're joining a community that prioritizes your well-being, professional growth, and overall satisfaction.
3.   Valued expertise
As a PA, you are essential in bridging critical staffing gaps and ensuring patients receive the quality care they deserve. Your extensive knowledge, unwavering dedication, and profound commitment to patient welfare make it clear why PAs are highly valued in the health industry.
As a clinician with an extensive medical background and adaptable nature, you can move easily between various specialties like family medicine, surgery, or emergency care. These abilities make you indispensable for healthcare teams and allow you to cater effectively to diverse patient needs. The scope of your practice ensures that no matter what kind of treatment patients require, they can always rely on you for expertise and compassionate care.
Integrity Locums recognizes the invaluable contributions made by PAs across the United States. Our customized offerings, opportunities, and support mechanisms are designed to amplify your skills and expertise, enabling you to positively impact countless patients nationwide.
If you're interested in exploring the PA jobs we currently have available, contact us today or check out our open jobs here.