Top 5 Medical Specialties Experiencing an Increase in Demand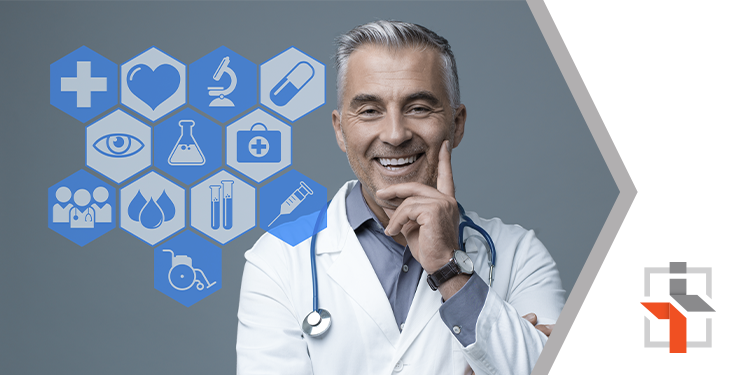 The average life expectancy in the United States has increased by almost 66% in the last century. Thanks to impressive advancements in modern medical technology, people can expect to live longer than ever before. According to the Centers for Disease Control and Prevention (CDC), the average American now lives to 78 years old.  
The US has seen an unprecedented demographic evolution, with the number of citizens aged over 65 projected to double from 52 million in 2018 to 95 million by 2060.  
Additionally, the leading causes of death have now shifted from infections to chronic conditions such as hypertension, high cholesterol, cardiovascular disease, arthritis, stroke, and cancer.  This shift coupled with a larger, aging population means an increased demand for physicians and surgeons in specific medical fields.  
As a result, facilities may find these medical specialties challenging to fill. It's an issue complicated by the number of graduates in these fields, whether it's competitive, and the number of physicians currently practicing the specialty. Factors including physician burnout, rural locations, and COVID also affect how laborious it is to find suitable and qualified candidates. 
In this article, we look at the top five hard-to-fill medical specialties and the underlying reasons. 
1. Internal Medicine
Doctors of Internal Medicine or internists use their scientific knowledge and clinical expertise to diagnose and treat chronic conditions that affect the internal organs, such as cardiovascular disease, hypertension, obesity, and diabetes. They specialize in health promotion and disease prevention and primarily provide care for adults. 
To become a doctor of internal medicine, graduates from a four-year medical school program must complete a three-year residency in internal medicine. 
Statistics from The Match indicate that out of 13, 113 total applicants, students filled just 56.2% of the 8697 positions offered in the specialty. 
The Match is a computer algorithm that pairs medical students and programs, with the least competitive medical specialties being the hardest to fill.  
According to the Association of American Medical Colleges (AAMC), Doctors of Internal Medicine are needed to address the primary care physician shortage of up to 55,200 projected by 2033. 
The supply of internists versus the demand for this specialty means these positions will likely be among the most trying to fill. 
2. Pediatrics
Pediatricians or Pediatric Doctors diagnose and treat a plethora of health conditions in babies, children, and adolescents, such as croup, asthma, and allergies.  
Behind internists, Pediatric Doctors are the second most challenging medical specialties to fill. Although not driven by the aging population, figures from The Match show that facilities only appointed 51.1% of positions in this specialty. Yet, the AAMC physician shortage report highlights them as among the most in-demand primary care physicians. 
3. Family Medicine
Despite being one of the most well-known medical specialties, family medicine remains one of the least competitive yet most in demand. Family physicians diagnose and treat health conditions and injuries in patients of all ages, from newborns to elderly individuals.  
Because these specialists are often a patient's first point of contact within the healthcare system, they may refer them to other specialists rather than continuing their care. 
4. Emergency Medicine
Emergency medicine physicians are the first-line defense in dealing with health crises that require immediate attention. Quick thinking individuals who enjoy a fast-paced, exciting environment with the scope to evaluate and treat a wide range of conditions may be attracted to emergency medicine. 
Although emergency medicine is a competitive specialty according to fill rate, the AAMC published a press release stating a significant need for hospital-based physicians, specifically critical care and emergency medicine specialists. 
5. Psychiatry
Psychiatrists devote their practice to the treatment and management of mental, behavioral, and emotional health disorders. 
Although many residents enjoy psychiatry as part of their rotation, relatively few medical school graduates choose the specialty for their residency, leading to a growing shortage of psychiatrists. This factor, coupled with an increasing demand for psychiatric services, makes it one of the most difficult to recruit. 
According to the Department of Health and Human Services, today, around 45,580 psychiatrists work in the US, leaving a shortfall of approximately 2,800 to meet the current demand for psychiatric care. They expect this figure to increase to as high as 6090 psychiatrists by 2025. 
How Integrity Locums can help
The ever-tightening supply of physicians and APPs has led to many facilities beginning to look at alternative staffing models such as hiring locum tenens. If your facility is struggling to fill positions in high-demand specialties, then turning to an experienced locum tenens staffing agency could be the solution.  
At Integrity Locums, our experienced consultants have an ever-changing pool of highly qualified specialists to help hospitals, clinics, and other facilities resolve their most pressing staffing needs.