Moving For a New Direct-Hire Position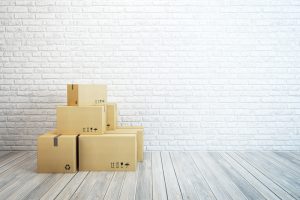 You've decided to take that incredible job opportunity that is perfect for your career path as a physician or advanced practice provider – congratulations! Across the state or across the country, it's time to think about moving. Relocating your entire life can seem a bit overwhelming, but with some simple steps put into place, you'll find it goes a lot more smoothly.
Centralize Information – Whether you prefer loose leaf binders, day time planners or a computer folder, immediately begin to keep all important documents and information in one place. From information on moving companies to utility information, having everything in one place, organized at your fingertips will keep confusion to a minimum.
      * Call for utility hookups in your new place 2-4 weeks in advance.
        Some companies are back-logged with appointments and you'll
        want to have water, electricity, and internet when you get there!
        You may also want to identify trash pickup dates and rules at your
        destination so that you don't annoy new neighbors by having a pile
        of trash at the curb for a week.
Minimize the Move – This is the perfect time to de-clutter and thin out the closet. Instead of dumping that drawer into a box, go through it and get rid of all the miscellaneous stuff! Anything that is not necessary just takes up space and adds cost and time. Have a sale, or donate to a worthy cause, just don't move things cross-country that are destined to sit in a box for years.
Inventory Boxes – Keep a master packing list to identify where everything is. Box 1 has the toaster, coffee maker, and silverware; and goes in the kitchen. This will make it easier to find things you need right away, instead of sorting through every "kitchen" box to find what you need on the other side.  Make sure all necessary toiletries are together and well marked for easy unpacking, or even keep them with you as you would on an overnight trip.
Protect Yourself – Put all valuables and important papers in a box or case that will travel with you, and mark the box with something misleading (ie cat toys). Although the vast majority of people are honest, in the chaos of moving in, you'll want to make sure you don't lose any of the important things.
Mission Control – When you get to your new place, there will be boxes – and possibly people – everywhere. Immediately identify a corner of the home that you can place keys, phones, sunglasses; so that you can grab them quickly if need be, and not be searching through packing materials and unpacked items to find what you need. You may want to put a few local restaurant delivery menus there as well!
Keep it Methodical – After unpacking a box, break it down and put it in a central location, and keep any garbage there as well. When unpacking is done, pick it all up and out it goes, without wandering around your house picking up the mess after a week of unpacking.
      * If you are unpacking and think "Why did I keep this?" there is
        still time to de-clutter!
Put Your Feet Up – Take the lamp and books off the couch, put your feet up on a box and enjoy a cup of coffee. Take some time to relax here and there, to gather your thoughts and take a breath. The boxes will be there tomorrow. You've had a long day.
At Integrity Locums, we not only facilitate hundreds of locum tenens assignments, we routinely help providers experience a smooth transition to their new positions for direct-hire (permanent) opportunities.  We are your partner through every step of your move towards your exciting new position in healthcare- don't hesitate to give us a call.