Report finds female doctors may be more effective than male counterparts in reducing mortality and readmission rates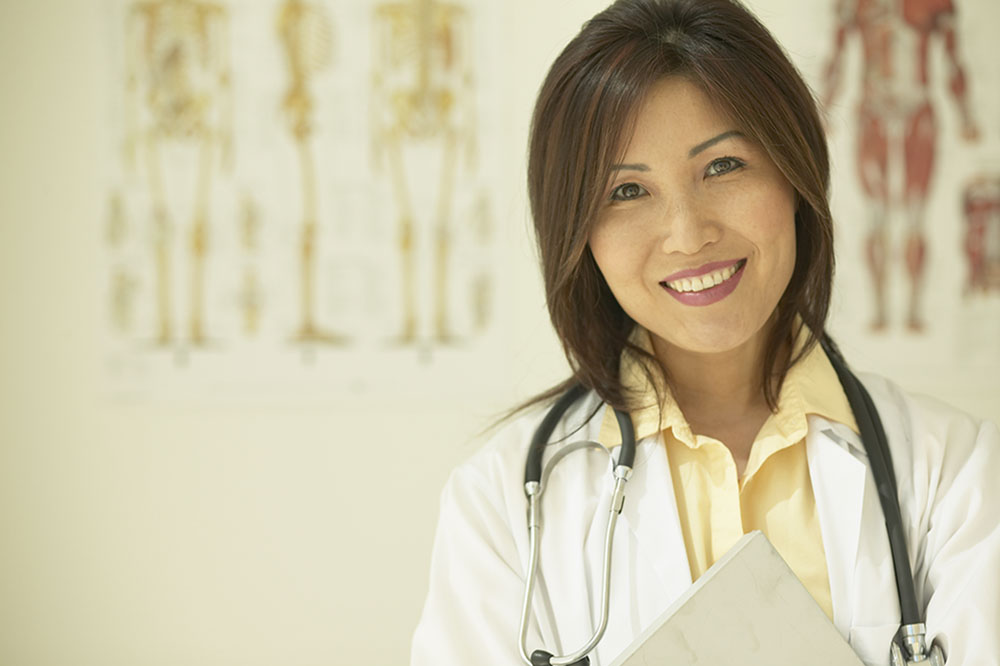 There have always been differences in the way that men and women think and work. When it comes to physicians, those differences can mean healthier patients and lower hospital costs. The 2010 HealthCare Act was signed in to law along with the Affordable Care Act, and restructured how hospitals get paid. It basically rewarded hospitals for patients' long-term health, and penalized them for patients being readmitted. It's laws like this and the concerns over rising health care costs that have hospitals looking for ways of improving patient outcomes and reducing operating costs. One tool for achieving this may be right under the hospital's nose… female doctors.
A recent study published in the JAMA medical journal analyzes patient outcomes for female versus male physicians. The study, conducted by a Harvard team of researchers, reviewed data from a random sample of Medicare patients hospitalized between January 2011 to December 2014. They analyzed more than 1.5 million hospitalizations of Medicare patients treated by general internists. They concluded that under the care of a female doctor, patients were less likely to die within 30 days of leaving the hospital and were also less likely to be readmitted to the hospital within 30 days from their initial discharge. Researchers found a 4% lower risk of death and a 5% lower risk of being re-hospitalized in patients treated by female physicians. Although a 4% lower risk of death may sound small, it equates to 32,000 fewer deaths just among Medicare patients alone.
The study only provided researchers with the analytical statistics but gave no answers as to why this phenomenon is occurring. The authors of the study believe that female physicians tend to be better at following clinical guidelines, offering preventative care, and using patient-centered communication. One of the study's co-authors, Dr. Ashish Jha, stated "women physicians are more likely to do evidence-based medicine, and follow clinical guidelines. They are more likely to communicate in a way patients report is more effective."
Communication skills seems to be an important factor in why female doctors overall have healthier patients. Although some other factors may play a role in patient outcomes. Women physicians are more likely to have undergone osteopathic training, which is a form of medical practice that focuses on health promotion and disease prevention. Also, women tend to see fewer patients as they tend to juggle work and childrearing. This leads to reason that female physicians can take more time with individual patients and are less fatigued than male doctors. Another fact that may come into play with patient outcomes is the fact that female doctors tend to be younger than male doctors. The median age for women physicians is 42 versus 47 in men.
If these results hold true, there is a lot of incentive for hospitals to look deeper into how female doctors work differently from their male counterparts. Women make up 1/3 of the the physician workforce and 1/2 of the graduates from medical schools. There is value in looking into female doctors and their practices especially since more women are entering the medical field as physicians and perhaps can help male doctors raise their efficacy. The medical field is still an area where women are paid less than their male counterparts and are less likely to be promoted. Recognizing that female doctors are associated with higher standards of care, better patient outcomes, and lower hospital costs should prompt hospitals to incentivize women in medicine and promote lessons that can be learned from a female perspective to healthcare.
References:
Yusuke Tsugawa, MD; Anupam B. Jena, PhD
Comparison of Hospital Mortality and Readmission Rates for Medicare Patients Treated by Male vs Female Physicians. JAMA Intern Med. Published online December 19, 2016. doi:10.1001/jamainternmed.2016.7875
"Elderly patients treated by female doctors appear to die less often." – Josh. Hrala. Posted December 25, 2016. www.sciencealert.com
"Female doctors have healthier patients, study suggests." – Shefali Luthra. Posted December 21, 2016. www.cnn.com
"Patients treated by female doctors less likely to die, study shows." – Ana Sandoiu. Posted December 24, 2016. www.medicalnewstoday.com