3 Essential Job Boards for Locum Tenens Clinicians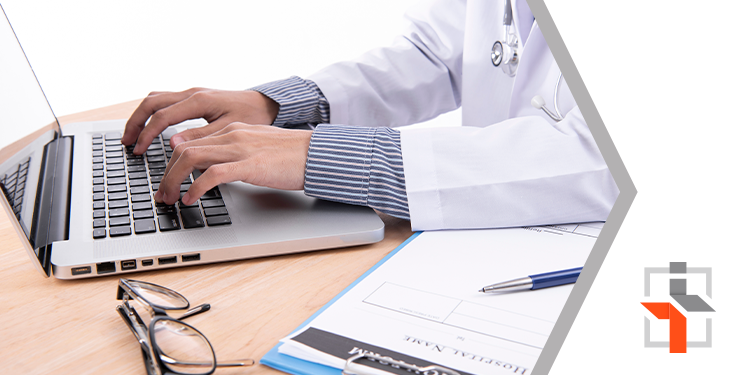 As a locum tenens doctor or advanced practice provider, you know that finding a fitting assignment is critical to your success. The right position allows you to put your skills to work in a setting that's challenging and rewarding. It also helps you to expand your network of colleagues and contacts.
Working with an experienced locum tenens agency is one of the best ways of finding a great job. An agency can help you identify opportunities that fit your skills and experience and provide guidance and support throughout the process.
There are also various online job boards that list locum tenens positions. Although these resources can be valuable for finding open assignments, not all job boards are created equal. To help you find the best options, we've compiled a list of three essential job boards for locum tenens clinicians.
Integrity Locums
One of the top job boards for locum tenens doctors is our own Integrity Locums board. It offers a wide variety of positions for physicians, and APPs, in all specialties and locations across the United States. So, whether you're looking for a short-term assignment or a long-term placement, you're sure to find something that interests you.
The board is straightforward to use. You can use the search function to filter jobs by specialty and state or by specific job IDs. Each listing includes key information about the assignment, such as the start and end dates, anticipated schedule, requirements, and whether lodging is provided.
Applying for a job is easy. Simply click on the listing, complete the online form, and upload your CV. One of our experienced staffing consultants will review your application and get in touch to discuss the next steps.
Doc Cafe
With almost 125,000 open assignments, Doc Cafe is another excellent job board for locum tenens clinicians. It offers a wide variety of assignments in all 50 states, and it's easy to search, review, and apply for suitable jobs. You can also create as many free job alerts as you like so that you're notified when new positions matching your criteria are posted.
You can also upload your CV to the Doc Cafe database, making it easier for hiring managers, recruiters, and employers to find and contact you.
One of the best features of this job board is the professional profile service. Doc Cafe provides a custom page for every member that you can use to promote your skills and experience. You can even post a video to introduce yourself, which gives employers a better sense of who you are and what you can offer.
Nursing Job Cafe
Nursing Job Cafe provides a job board specifically for registered nurses, nurse practitioners, and travel nurses. The total number of active jobs exceeds 35,000 listings in all states and specialties, and around 250,000 active candidates use the site.
You can create a professional nursing profile and automatic job searches that meet your requirements. You can also upload your resume to the site, which automatically populates job applications.
If you're concerned that your CV isn't up to par, Nursing Job Cafe provides a team of experts who can help review your CV and cover letters and even brush up on essential interview skills.
Another great feature of the website is the private messaging center. It provides a platform for confidential communication with employers and recruiters, allowing you to keep tabs on previous conversations and follow-ups.
How to get the most out of job boards
When using job boards, it's important to keep all your details up to date. Each time you complete a locum tenens assignment, you should   with the relevant details and upload it to your job profile. You must also keep your licensing and contact details current.
Whenever possible, you should set up job alerts that notify you as soon as new positions that match your criteria are posted. This way, you'll avoid any missed opportunities.
Don't forget to take advantage of the professional profile services that many job boards offer. These services can help you promote your skills and experience to showcase your best abilities and attract potential employers.
Finally, the best way to find your ideal locum tenens assignment is to work with an expert locum tenens agency, such as Integrity Locums. Our expert consultants work with you to find the perfect assignment for your skills, experience, and preferences.
Contact us today if you're ready to start your locum tenens journey.